Not much for fall color yet even waaaaay up north. We lucked out again with the weather and dead calm winds in the mornings and evenings. The photo above is our usual camp at Nine Mile Lake.
Echo Lake just up the road from Nine Mile. This is a trout lake but I have never taken the time to fish it.
Morning fog in our camp September 19th.
Goldeneye Lake which is another trout lake to try sometime.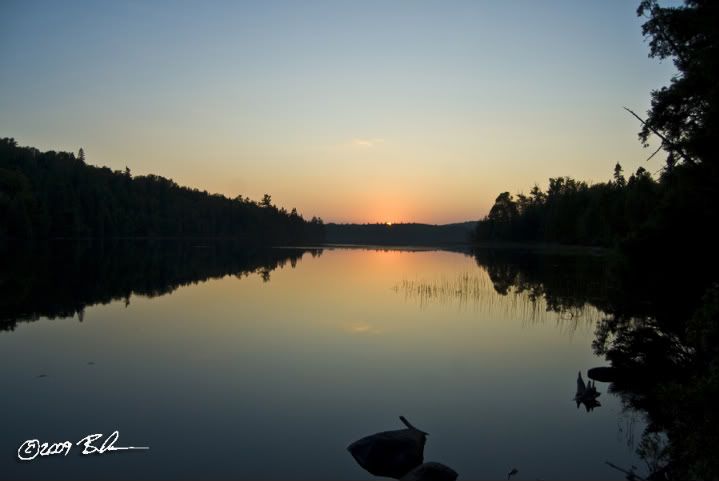 Thunderbird Lake. The hike in isn't easy but the sunset was worth it.
Little Wilson Lake on the edge of the BWCA.
Sick of light pollution? You have no idea how many stars there are until you come up here on a moonless night.
Mid morning fog over the north end of Nine Mile Lake.
The eastern bay of Thunderbird Lake at sunset.
Cascade State Park near Tofte, MN on the north shore of Lake Superior.
The rugged north shore of Lake Superior.
The southern bay of Sawbill Lake which is an access point to the BWCA.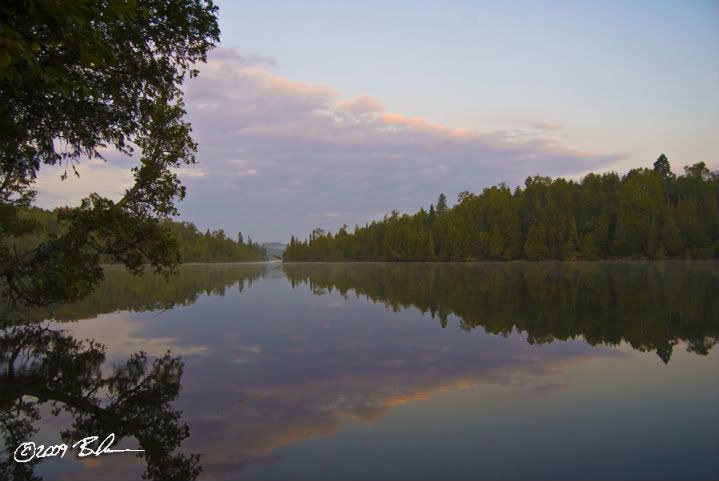 Reflection on Nine Mile Lake the last morning before heading out.