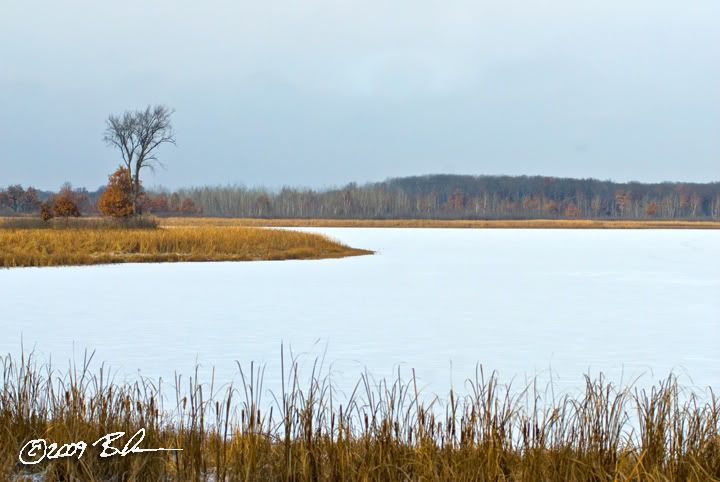 Interesting day for sure. One of those where you go to bed thankful for what you have and looking forward to meeting the challenges the next day, weeks, and months will bring.
The day started out with a 2.5 mile hike just to see if some of the bigger water managed to stay open so far. Needless to say, old man winter is tightening his icy grip on us and the way the models look, he will have us in the death grip until next March after the middle of next week.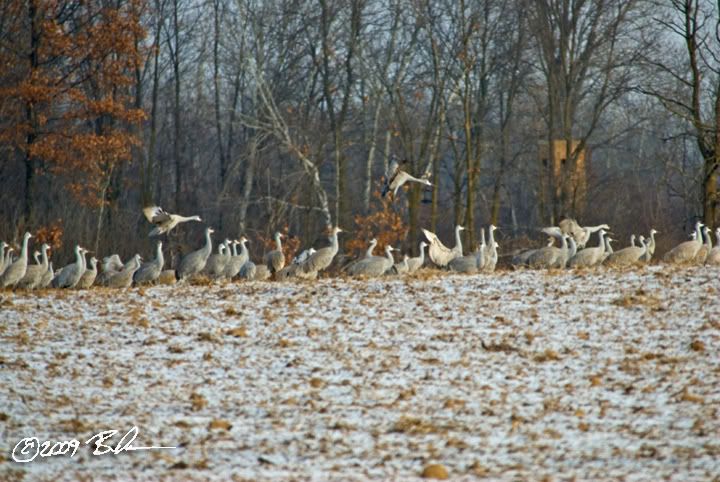 This isn't something I have seen before. I have heard of the great crane migrations along the North Platte River in Nebraska but to see more than just a few at a time around here is rare. I didn't have a wide angle lens with me but this is about a third of the cranes in this field. Was really fun to watch more and more come in to land and "noisy" is an understatement.
Sometimes you don't know an area as well as you think you do. I had no idea this eagle nest existed but yet I have driven past this tamarack tree several hundred times over the years. The only thing I can think of this is a new nest built this year. The good thing is this one is close enough to the road to keep a close eye on next spring when the eagles return to nest.
Anyhow, back to the 2.5 hike. The eagles have pretty much moved to where they can find open water. In an area where I usually find 15-20, only 3 were around today with all but one being matures. Everything I saw today was a long ways out and the light as usual sucked with high cirrus streaming in from the northwest. All images are heavily cropped at 400mm.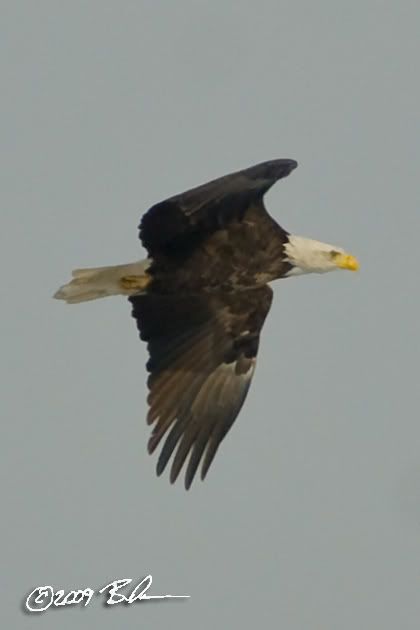 Looks like Alma, WI will be a pretty good bet by next weekend as the temps nosedive towards or below the doughnut. We have a social engagement to attend on Saturday night but will consider making the drive on Sunday if Lake Pepin ices over.