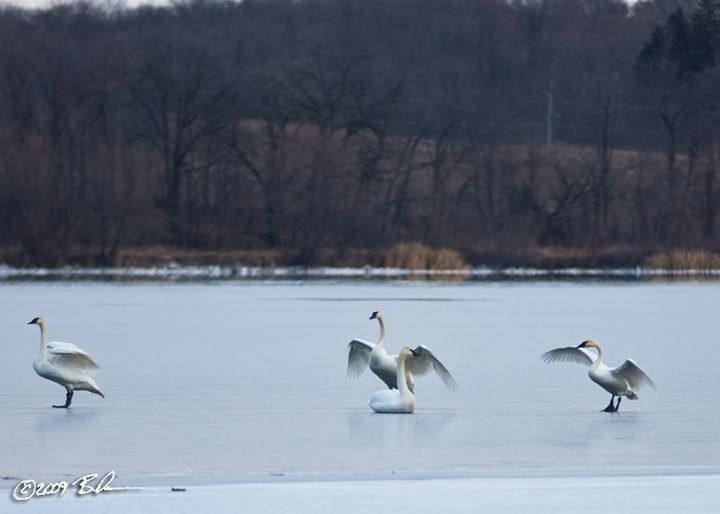 So, I had this great idea on Sunday as I was going into the Cities to swing by the
Lake Rebecca Park Reserve
and see what was around there for swans and eagles as that is usually a hot spot at freeze up. Well, I won't bore you with the details as the short short story is there was open water and a lot of swans at 11:30am and by 3:30 it was pretty well froze up with swans moving north towards the Mississippi a few miles away. The swans who were still around were loafing on the ice while some Canada geese worked at keeping a small hole open in the ice on the north side of the lake.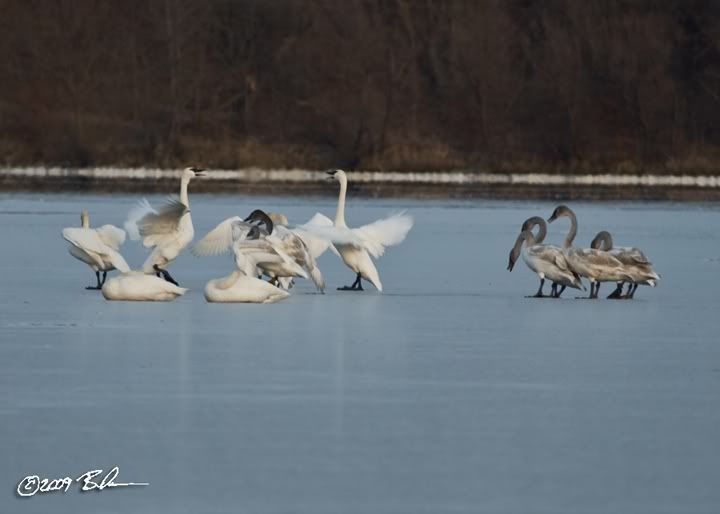 Swans have kind of interesting ritual. These are all migrating birds and not the locals. They travel pretty much in family units from this year's nesting. When a new family would land on the ice, the mature birds would do a lot of posturing spreading their wings, bobbing their heads, and making a lot of noise. The young swans would stand in a group with their heads lowered until the mature birds figure out who is who. With a few minutes, peace would be restored until a new group arrived and the whole ordeal would start over again.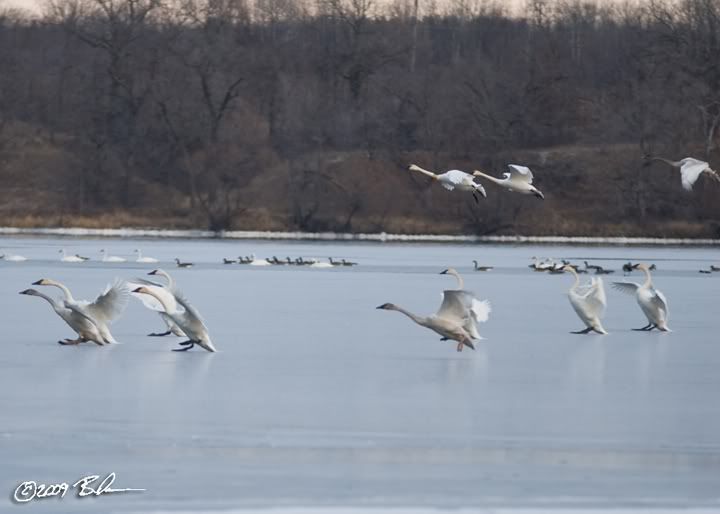 Here is a good example of why swans are smarter than Canada geese. The geese trying to land on the ice would just skid all over the place running into eachother and one in a while a swan who would promptly kick the goose's ass. Swans on the other hand come in on the ice with their feet out in front and lean back on their butt until they come to a controlled stop.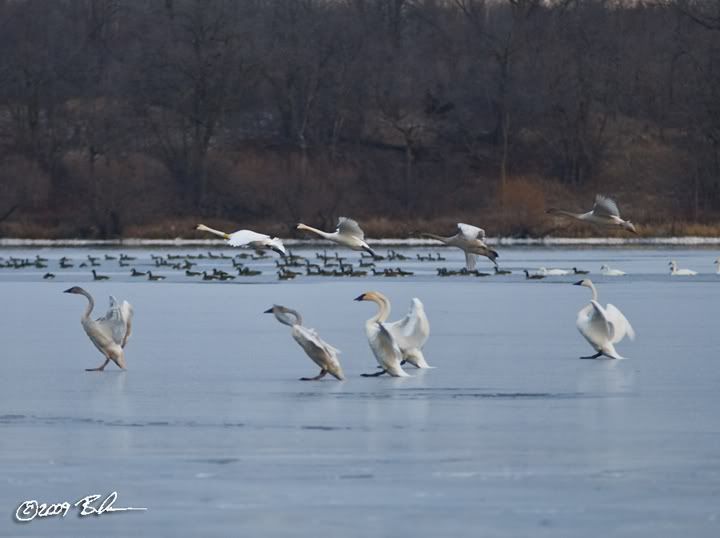 One more example of the swan-on-ice landing technique. They sure a fun to watch up close. They were pretty tolerant of me slowly making my way along the ice covered edge of the lake. Even the occasional bald eagle passing through didn't bother them. The geese would freak out (for good reason), but I guess when you are a Trumpeter Swan who weights 25 lbs and with a 7 foot wing span, you don't have a whole lot to worry about from the feathered predators.