Well, heading into the last couple of weeks and high gear before the holidays finally. Even with as hectic as this time of year can be, I really do enjoy it and am very much looking forward to hosting the Christmas festivities with Melinda.
With that said, I'm going to take a break from the photo stuff for a little bit. 1) I'm really frustrated with the lack of quality shots I'm getting and 2) I have a backlog of misses I need to sift through and delete. There, I just added another $5 to my lens fund.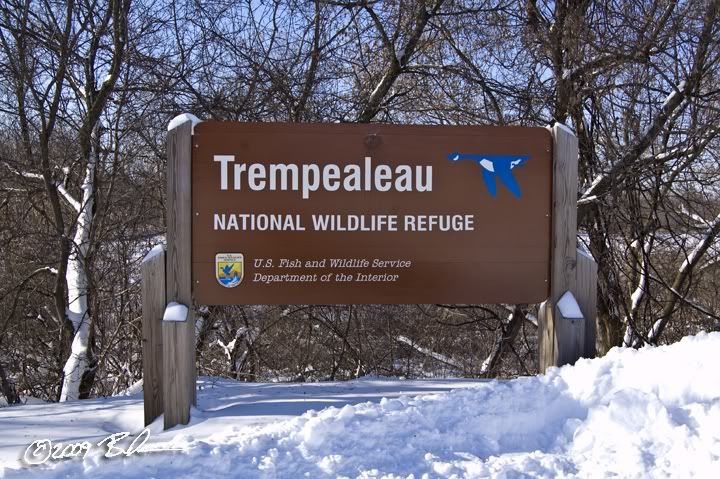 Fridays semi-worthless trip did allow me to finally add Trempealeau National Wildlife Refuge to the 2009 list. I managed to visit the Upper Mississippi NWR, Squaw Creek NWR, Rice Lake NWR, Sherburne NWR, and finally Trempealeau NWR. All things considered, I do feel very fortunate to at least have laid eyes on and left a couple of footprints at each during the past 12 months. Well, maybe more than a "few" at Sherburne...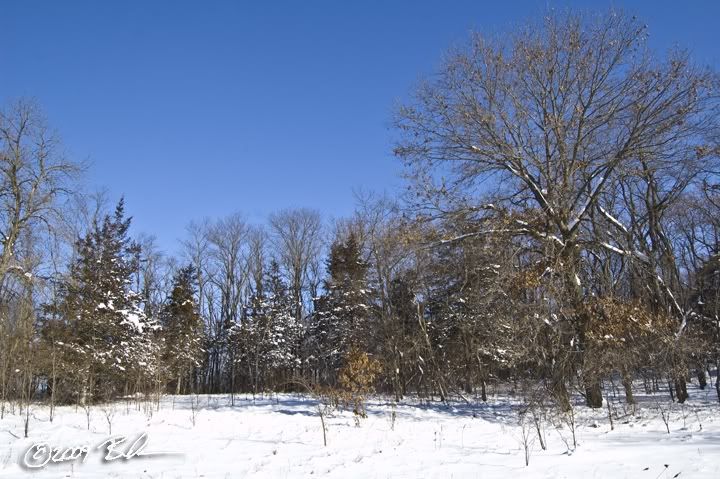 Just a couple of winter scenes at Trempealeau.
While Melinda and I were out doing some shopping today, we swung through Monticello, MN's Swan Park to see how many birds had moved in with the unseasonable cold. Much to our delight the minute we opened the doors of the car our ears were met the sound of several hundred very excited trumpeter swans. As it turns out, Sheila Lawrence aka "The Swan Lady" is already feeding her winter riverfront residents.
This image is a 4 shot stitch panoramic using PS CS3.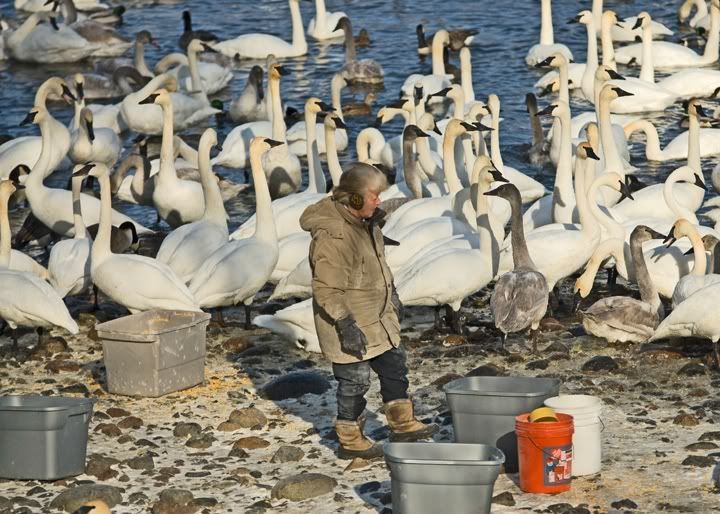 Ms. Lawrence out filling the plastic totes with corn.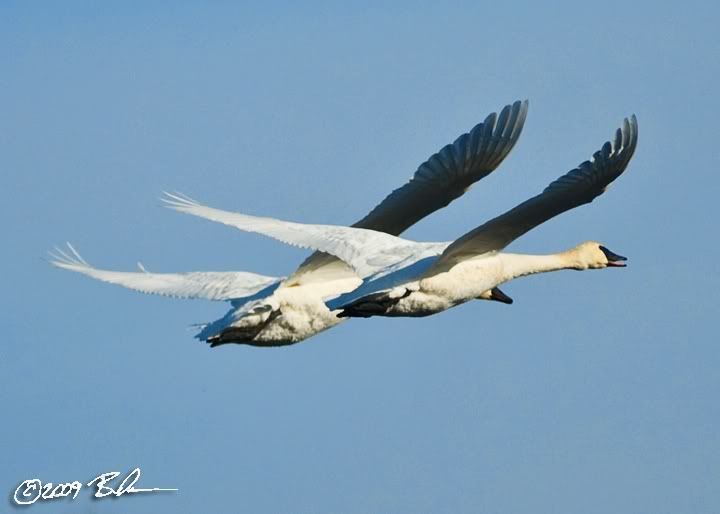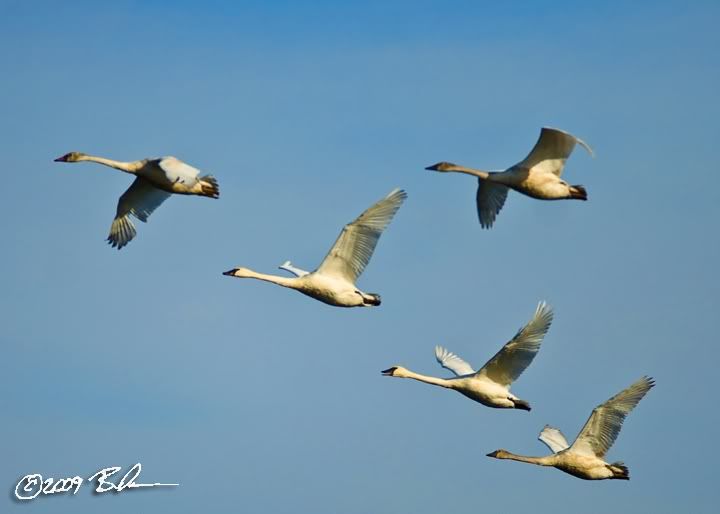 Just some general shots of swans passing by. The wind was COLD coming up the river today so we cut our visit short as neither of us were dressed to be out very long.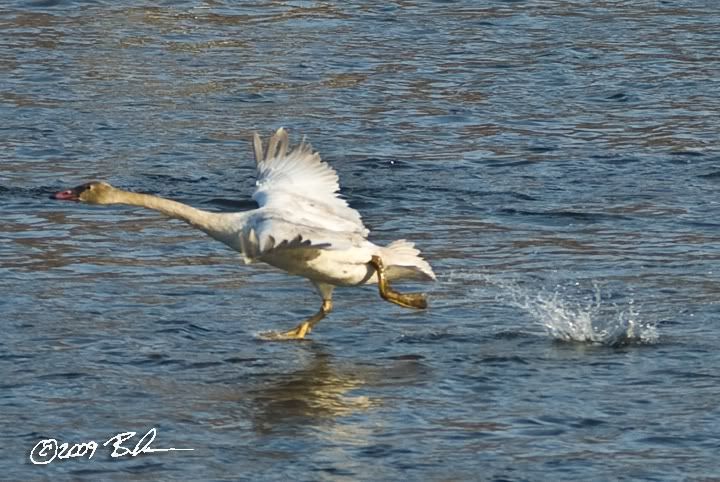 Kind of an odd shot of a youngster trying to run on the water. I think he ate his fill of corn and was having a hard time hitting his take off speed.
Check back as I'll be posting some re-works from the past month or so from time to time but I don't have any outings planned in the near future. Maybe a day down to Black Dog with David or Colville with week of Christmas but for now it is clean up time!