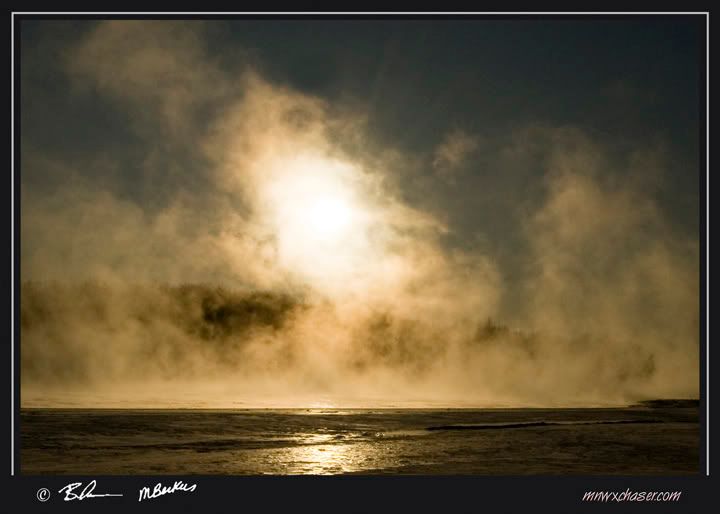 About 10 days ago or so, my chaser partner
David Drufke
sent me an email that
AdoramaPix
(part of the Adorama most photogs are familiar with)was holding a $10 sale on 20x30 prints. Melinda has been suggesting for quite some time we should get some large prints done for around the house so I figured I would give it a try and sent them one of the eagle photos. Well, the print showed up yesterday and needless to say, I am VERY impressed with the product. Definitely two thumbs up! Now we just need to get it matted and framed for the wall!
Here are our favorite shots from this past weekend. A snowy owl west of Monticello, MN has proven to be very elusive for me despite multiple reports of locals seeing the bird on a regular basis. David suggested we head up to the
Sax Zim Bog
in the near future. May just as well as I have used more gas just looking for this one bird than it would take to go up there!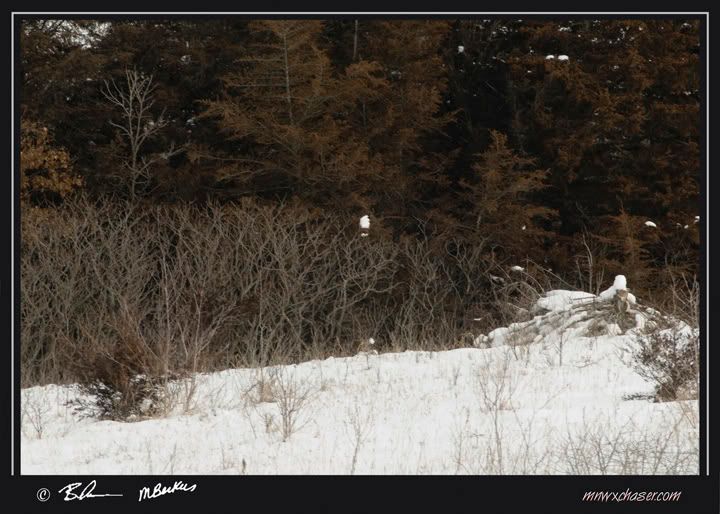 Another false alarm....from now on the snow shoes and spotting scope are going with every time.