Sure enjoyed the temps in the low to mid 30's this weekend. Looks like highs in the upper 20's will hang on for the week. Being this is historically some of the coldest days of the winter up here, I'll take it.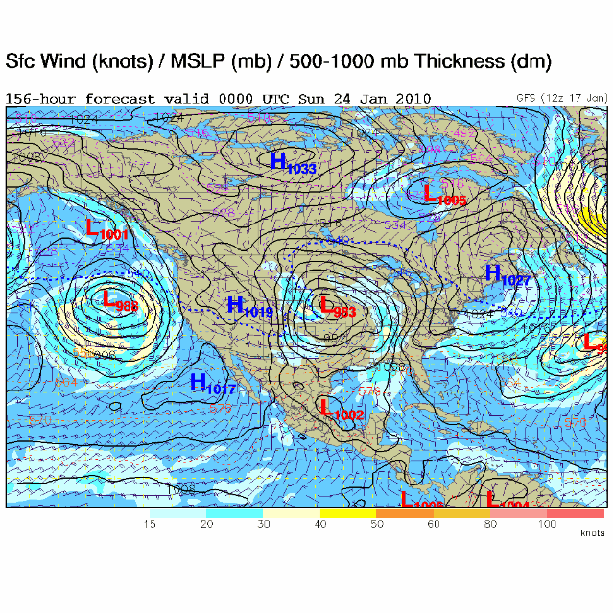 Keeping a close eye on that big time low the GFS has been advertising for a while for next weekend. I still think there isn't much of a real severe threat other than a squall line of sorts as the H85 through H5 look really unidirectional. As volatile as this system is, there will likely be some embedded sups in the line also. I'm sure at some point the media will be carrying a story of "we didn't have any warning...tornadoes don't happen in January". We'll see...but I still think anything will be pretty well confined to the lower Mississippi Valley. We look to have mostly rain as the H85 temps rise to almost +5C until Sunday with surface temps in the 30's F.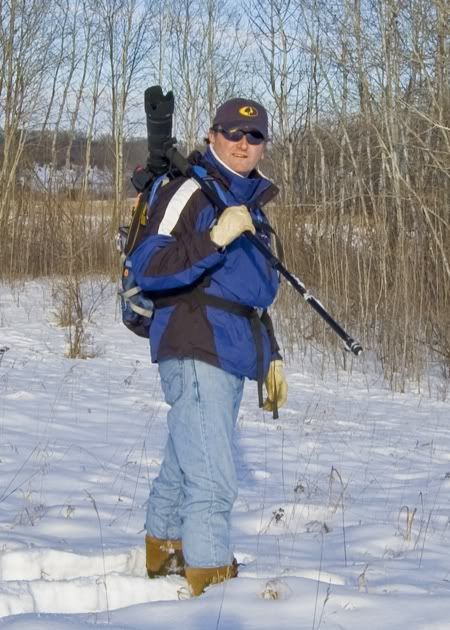 Spent a lot of time out on the snowshoes this weekend. Snow conditions were good on Saturday but only fair on Sunday as the warm temps made the snow a little sticky and would cling to the shoes.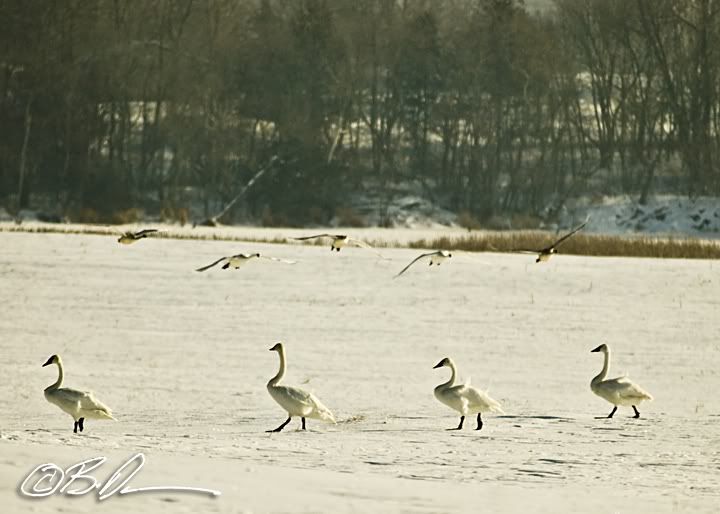 Cailyn and I went to Swan Park on Saturday to maybe meet up with Chris White for a bit but there were too many people for my liking. One advantage to being a local is knowing what the furried and feathered critters patterns are so we headed out to a corn field I knew the swans were feeding in.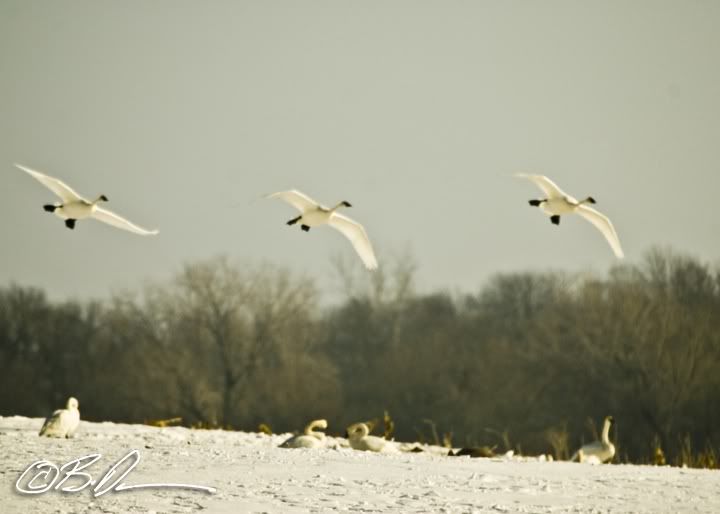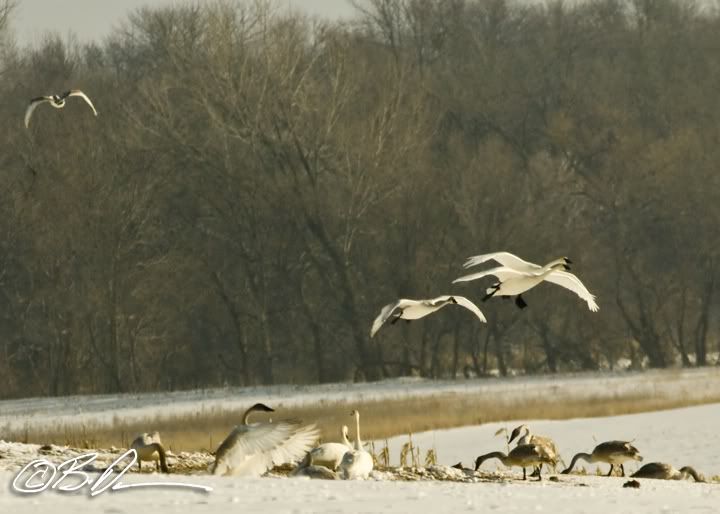 Cailyn and I hung around for about an hour before letting the swans do their thing without a couple of gawkers observing them from the road.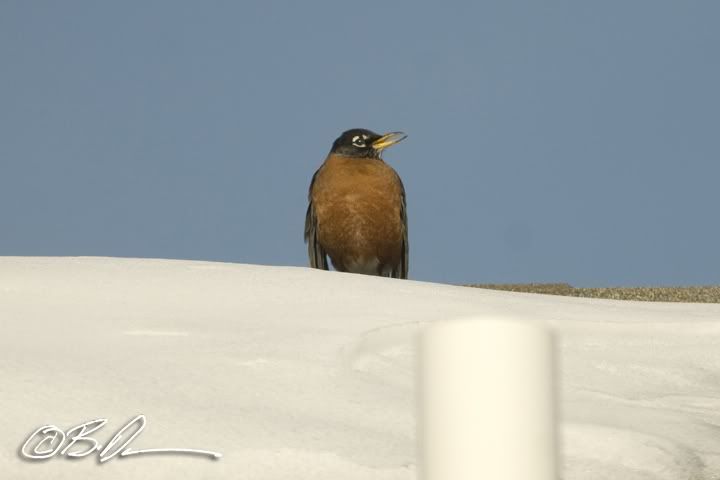 The siting of a robin on the roof got me motivated to grab the snowshoes and head up to the Sherburne National Wildlife Refuge. Most of the refuge is open to the public until March 1 and I love the winter as few people have enough motivation to make their own path and get into the remote areas. Well, 2.5 miles later I hadn't seen much for wildlife outside of a deer.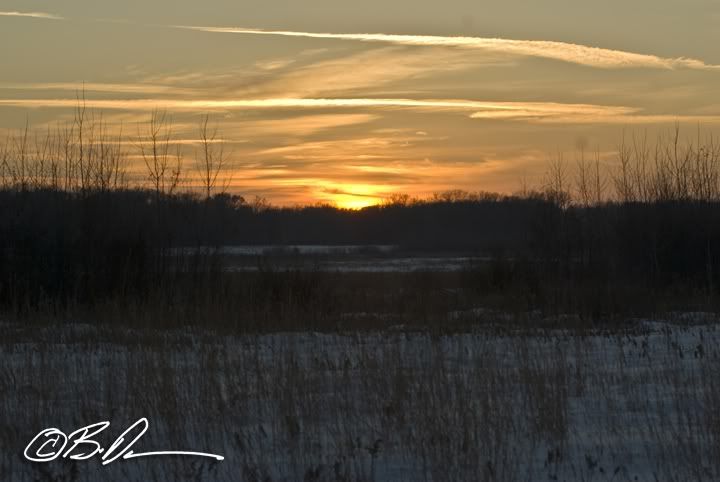 The sunset made the trip worth it though. However, I did find one cool track: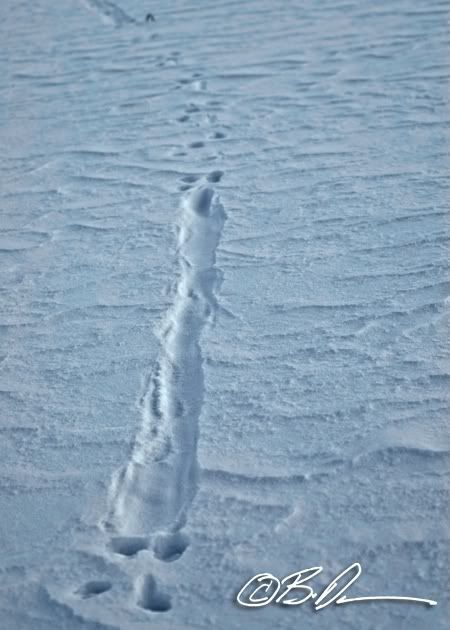 This is what an otter does when they get bored in the winter and can get on top of the ice. They run then side along the snow on their belly. I sure wish I have been able to see him or her do this in person! Maybe I'll head back out after a fresh snow and see if it has been back. Hopefully the coyotes don't find it first.
Sunday was a lot warmer than Saturday. The snow was very sticky and the sun was very warm. Dehydration was a real issue as I'm sure I sweated off a few pounds. The only noteworthy find this day was a cooperative red tail hawk who was about as interested in me as I was in it.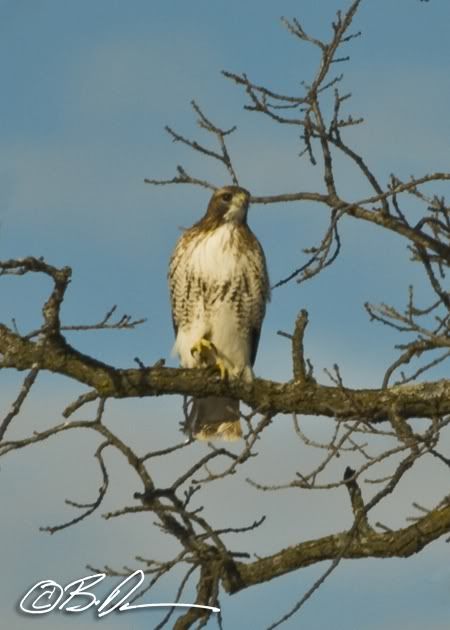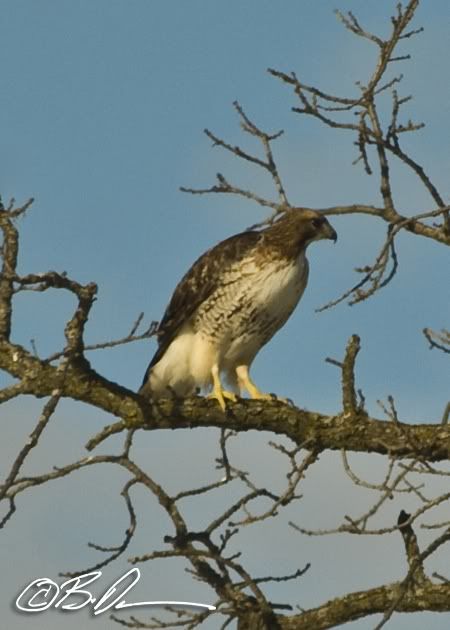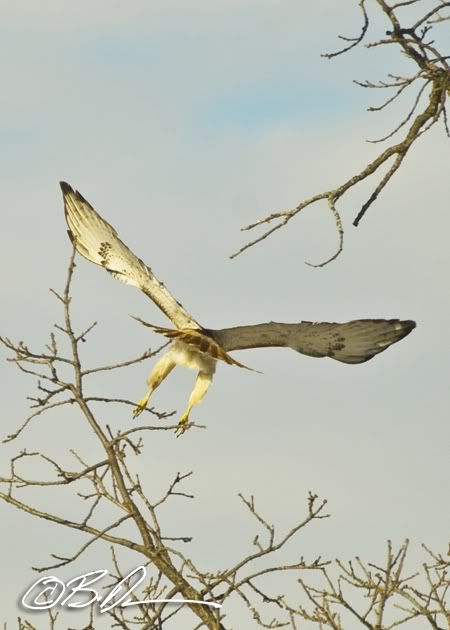 Eventually the hawk grew tired of our stare down and decided to head up the river. On that note I decided to head back to the vehicle and swing by the first c-store I could find for a bottle of sour melon Power-Aide and call it a weekend.
Have a good week people and stayed tuned to the weather regarding that monster system next weekend.