Well, this last little system has dumped somewhere around another 8" of snow here since Sunday. Snowpack is getting pretty impressive. Good thing this stuff was pretty dry as the attention starts shifting towards the liquid equivalent and spring flooding potential. March is always the deal breaker up here when it comes to where the rivers will crest so time to wait and see.
To give you an idea, my daughter is an inch short of 4'.
On to Shelf #5. Calling it the "shelf of the day" really doesn't fit since I'm sure you have noticed I have not been posting daily. My goal was to get one in per day until the official start of the 2010 severe weather season March 1.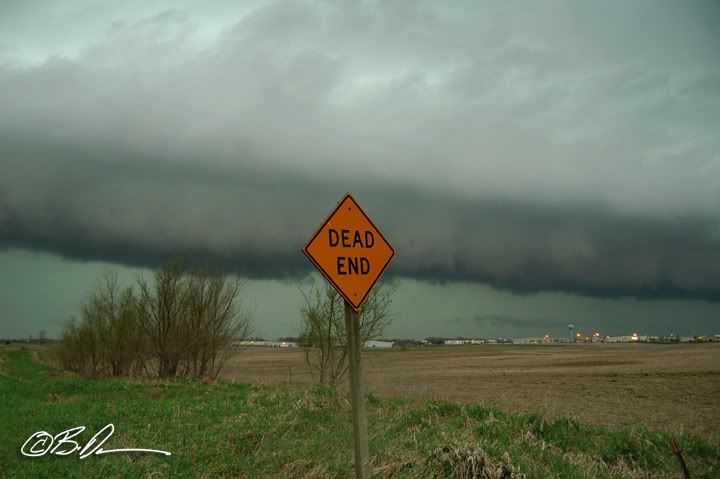 Hailing (not "hailing") from Iowa on
May 6th, 2008
came this cool shelf over Forest City (I think...Jayson P, if you read this, please correct me if you can tell). My daughter, Cailyn, and I had a lot of fun playing with this as it headed east. We have another pic of this shelf with the dead end sign with a cemetery also but I thought it drew too much attention away from the shelf LOL.