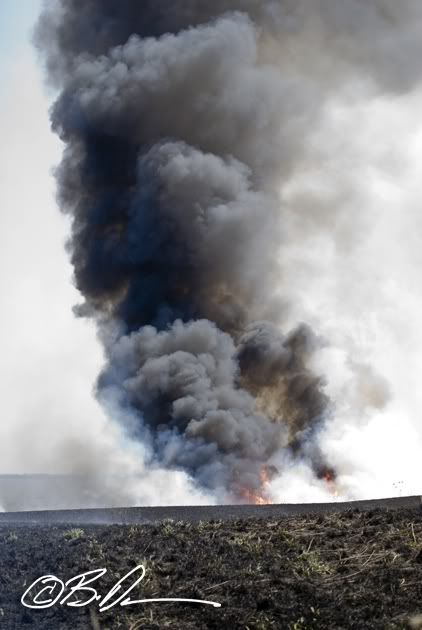 Wow, I haven't seen a convergence like this in Minnesota since the 7-14-03 Blue Earth, MN tornadoes. The fire wasn't the dangerous part...it was all the idiots driving around. Tony Perkins (ala Beavis and Butthead) said is best on my FB page "FIRE! FIRE! FIRE! heh, heh, heh". No kidding...
Anyhow, Cullen and I went to shoot the fire (Cailyn wanted to go with too but opted for the safety of the truck most of the time).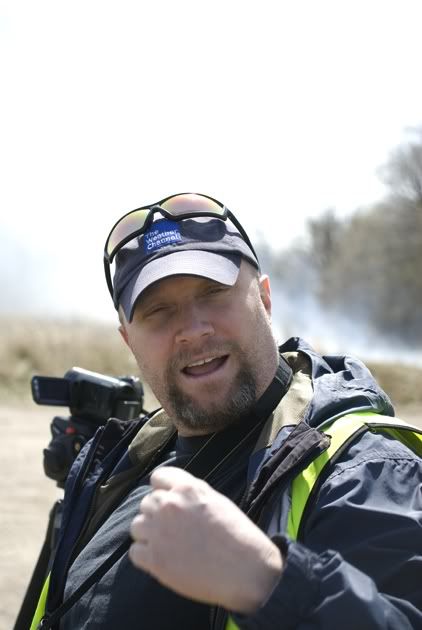 Doug Kiesling rolled up shortly after we got there, also lured by the HUGE plume of towering back smoke. The USFWS fire crew was cool with us hanging around so it was a good learning opportunity for the kids on how the fires help the land. Years ago I worked for the USFWS in their YCC program. Yeah, we spent a lot of time pulling old fence and building parking areas on federal land, be we also got the opportunities to assist in research projects. Cullen is sold on the idea of working for the USFWS when he is old enough for the program...I hope he gets that chance.