Well, what started out as Cullen working at one of the aid/water stations ended with me getting 2/3 of what I was looking for in an abbreviated fashion. I thought I would stop to check on Cullen and the other kids who volunteered to help and ended with me helping out as well. What a crazy station as the one by Mill Creek had runners going 4 ways (like a figure 8 crossover) plus some of the cyclists heading back into town to transition to the run. Nutty to say the least. Anyhow, I got a t-shirt, lanyard, and a free lunch out of the deal so it was all good.
Here are some of my fav shots..less the run because I was a little busy during that time!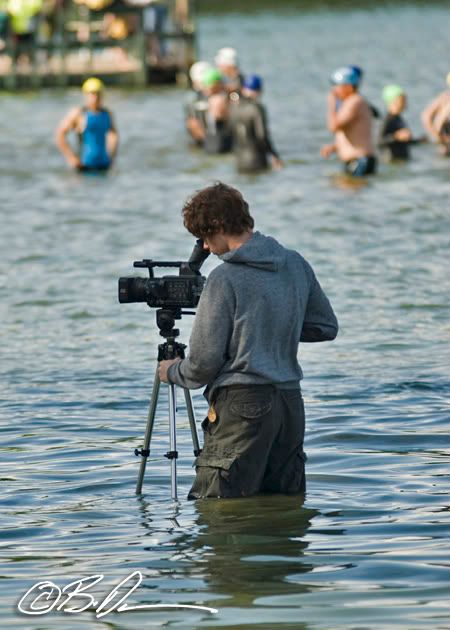 ]
Extreme triathlon shot? I wonder how he would do staring down an approaching tornado?