**UPDATE...Congrats to all of the chasers who scored in Oklahoma February 27th! What a way to kick off the 2011 chase season!**
Spent Saturday at the
Minnesota Storm Chasing Convention
in Maple Grove. It was good to see some familiar faces and also get to finally meet
Adam Lucio
,
Skip Talbot
, and
Jesse Risley
face to face. I can't give
Michael Stanga
enough kudos for putting this together. Top shelf speakers without a doubt. I do need to throw in something about Adam...if one chaser out there deserves "most improved" in the past three years, he gets my vote. In addition to being able to hold his own with the best of the supercell junkies, he is a quality stand up guy. Keep going Adam. The sky is the limit. Literally.
Anyhow, on to the fun stuff. Eagle nest LC2 is still the most active in the area.
Sunday morning caught the female taking a snooze.
By the afternoon they were busy putting the final touches on the nest. Note the female is no longer complaining about the male bringing grass in. I'll bet she is on an egg or three with the next 10 days.
Catching a little sun.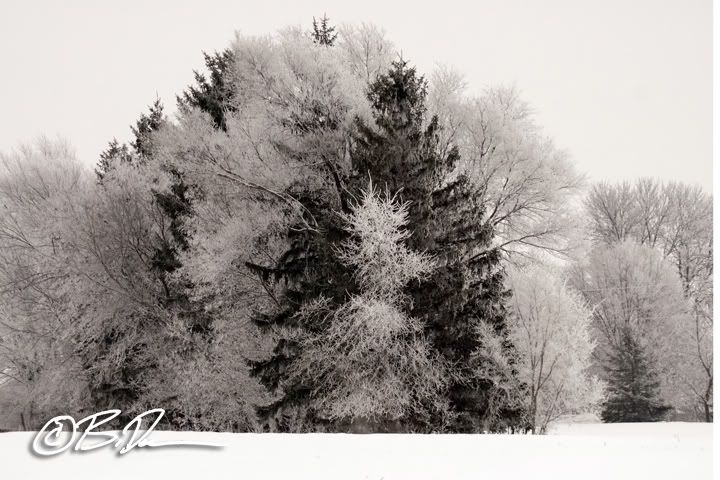 The morning started off with a nice little coating of hoar frost. I am a huge fan of trying to find natural contrast in my photography and this was a good one.
This one not so much.
Deer hiding in the pine stands where the snow pack is a little thinner and it is also a little warmer. Late February sun really gets soaked up by the dark pines creating "mini heat islands".
Look healthy and should have no problem making it to the thaw coming soon (hopefully).
The afternoon was a good time to get the kids out in the fish house as the days of winter recreation are drawing to a close.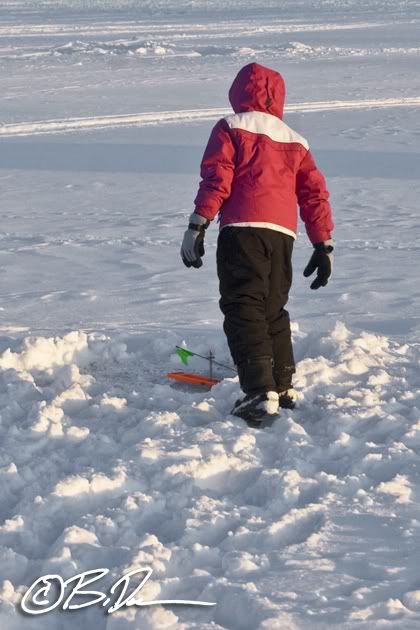 Last light and time to head in as the weekend draws to a close.
...and one of Jessica giving the dog a workout. Or maybe it was the other time around?