LC2 eagles are still not on eggs yet (nor are any of the other nests I monitor). Maybe the eagles know something the GFS doesn't? I dunno.
Anyhow, the nest is looking good as the eagles continue to add nesting matter.
On Saturday, I caught the male continuing to pull grass out for nest lining.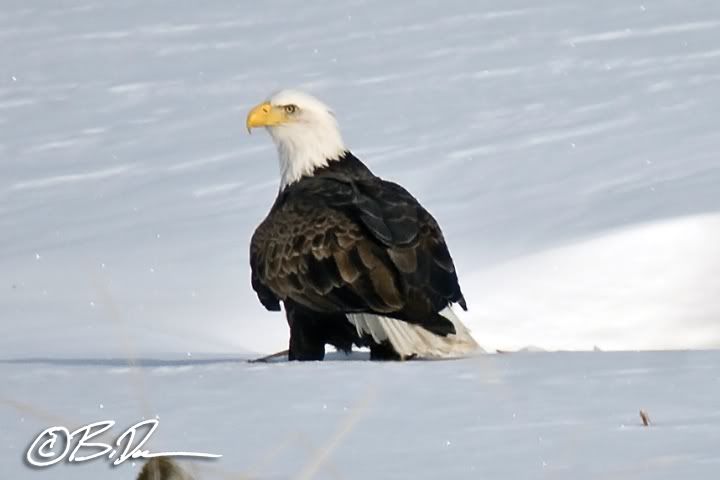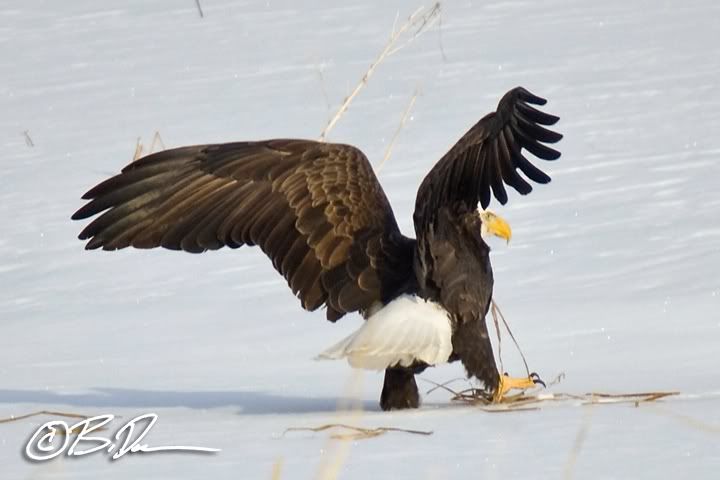 On Sunday, we went to the Wadena tornado benefit in Big Lake, MN. It was good to have a chance to visit with Reed again. Time is sure hard to find to catch up with my chaser pals from down south. Thank goodness for FB and text messaging.
The MN TVN crew with Reed. Dean Baron, Reed Timmer, me, Michael Stanga and Lisa Ann Schimmel. Sure wish Jacob Thumberger, Eric Whitehil and Andrew Butler could have made it out to dinner but as I said, time keeps getting harder to find.
Earlier that morning I went up to the Silver Creek pheasant farm to see what was going on as more migrating eagles are passing through the area.
Yup, one juvie. This place is like a KFC for eagles. There are always a few stray birds on the outside of the mesh. Original, crispy or grilled?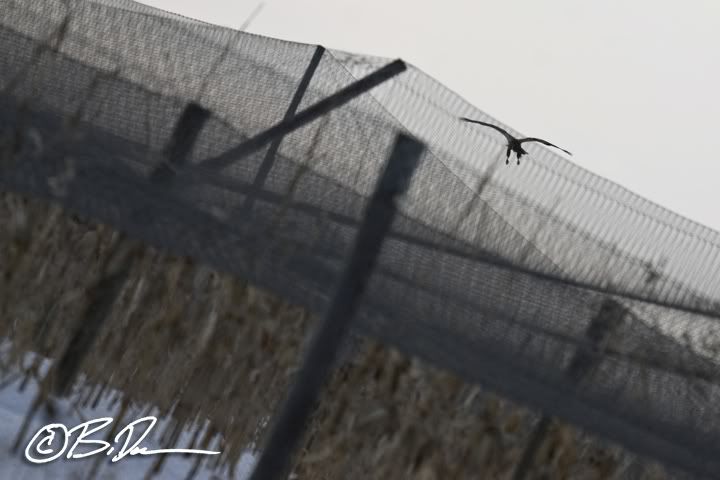 Making passes over the mesh. Mashed potatoes and gravy, cole slaw or wedges for a side?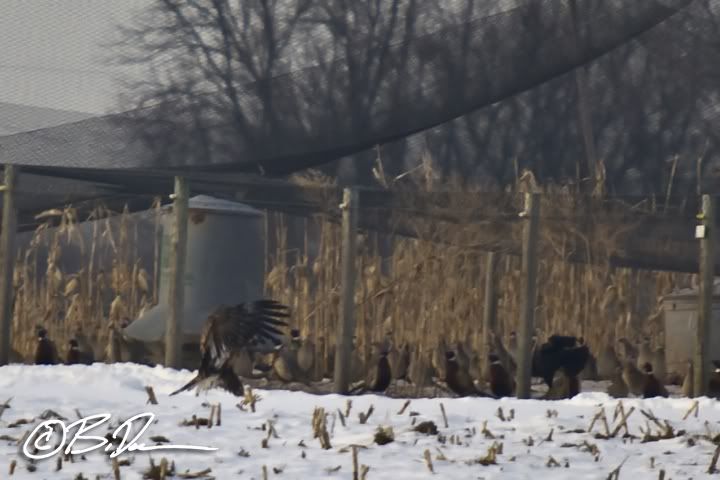 This is A LONG ways away. 500mm and heavily cropped. The juvie went to the ground and started fighting with this crow on the back side of the pen.
After a bunch of charges at each other, they finally decided just to sit and stare at one another. This went on until my 30 minute boredom clock went off as it was time to head home and get ready to head up to Big Lake.
Earlier in the week (on a night with s -25° wind chill) I managed to miss the northern lights. So, I wasted my time turning my fingers numb and taking a few shots of the steam coming from the Monti nuke plant.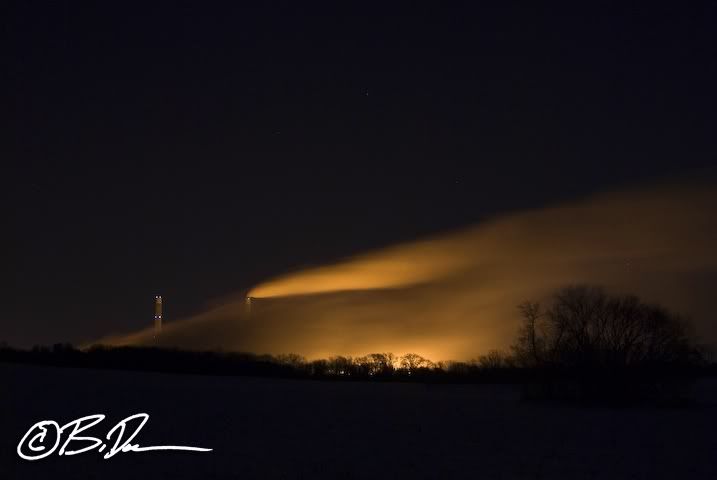 The GFS looks like the real spring thaw may be coming in about 10 days. We lucked out with the first system this week sliding by just to the south of us and the system for the weekend looks like it will be warm with mixed precip. As much as I love winter , it is time to bring on the battle of the seasons!