A morning bow echo coming out of the Dakotas intensified as it came over our town about 5 am producing a 63 mph wind gust and doing some minor tree and roof damage.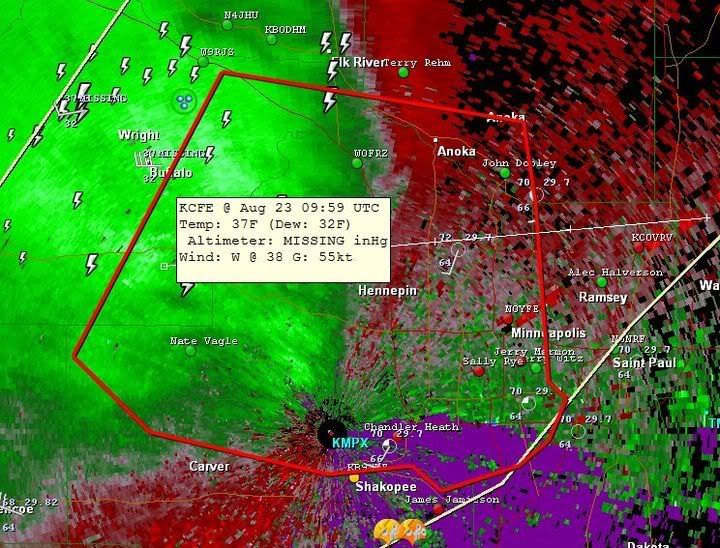 Although the T/Td report is wrong, the airport AWOS had the same max wind gust as what the home weather station recorded at 09:58Z. I should have grabbed a vid cam and sat on the front steps out of the wind. It was actually pretty impressive for being only 63 mph.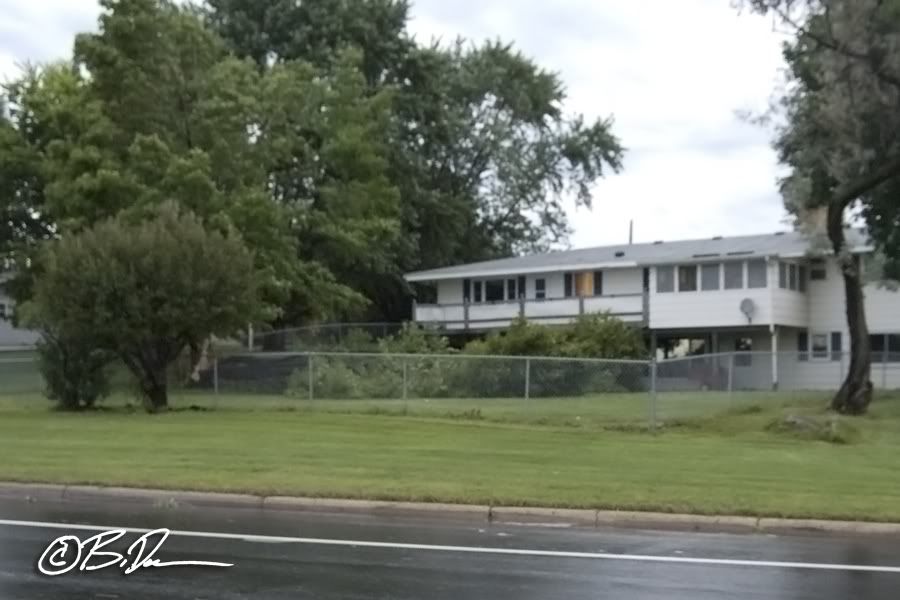 My daughter jumped in with me just as it was getting light enough to shoot. Lots of new tree damage from the Sundance Ridge development to the east shore of Buffalo Lake and as far north as the south end of Lake Pulaski.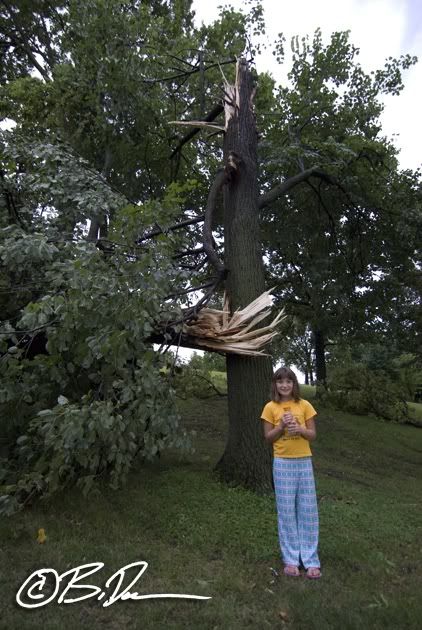 One of the neighbors trampoline ended up in our back yard from about 300 feet away. Somehow this giant frisbee missed several houses and a swimming pool before creating a good sized divot in the yard. I did clip the next door neighbors fence bending a post and breaking a couple of brackets.
Lucky....just missed the back window. The inflatable pool wrapped around it came from 4 or 5 houses away and had to go over the tops of the houses to get there. What is weird is it needed to go northeast also.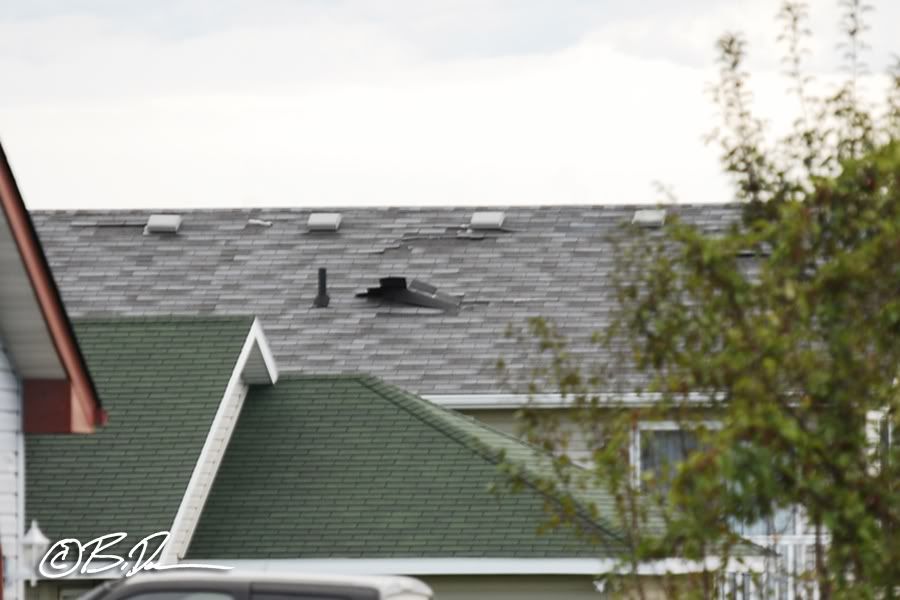 Finally a little shingle damage about 6 houses down to the east.
Still nothing impressive on the storm horizon. I have family obligations through the weekend and that will pretty much get us into September. The last two late seasons have been quiet up here so I'm betting on a couple of good days before the frost comes.