A year ago today the Mall of America Dome had the roof collapse under heavy snow. This year we have nothing. Over 10" behind average now and nothing in sight which will give us the white blanket until spring.
Yes, that is a motorcycle on December 12th in Minnesota.
Mississippi River sunrise on the 10th.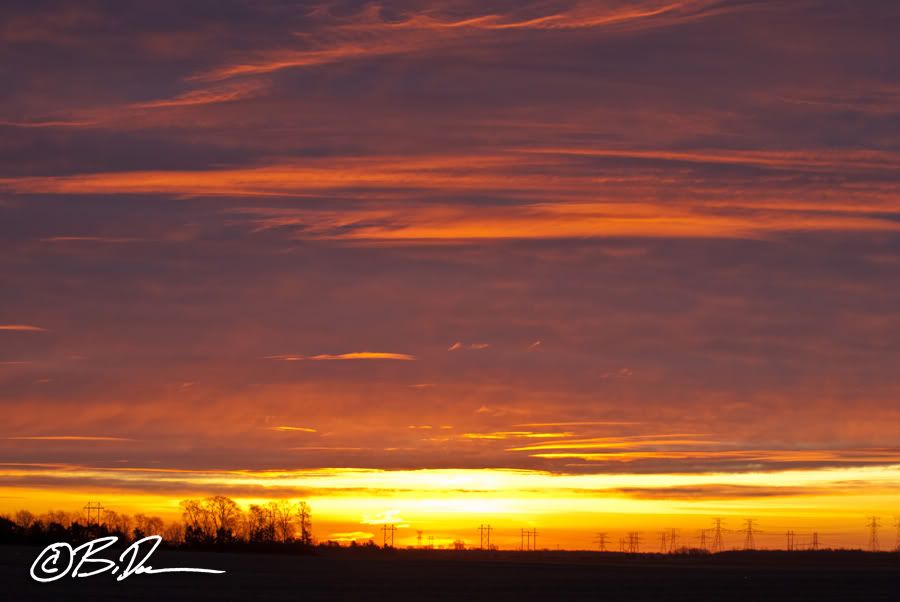 Painted sky to start the day on the 10th.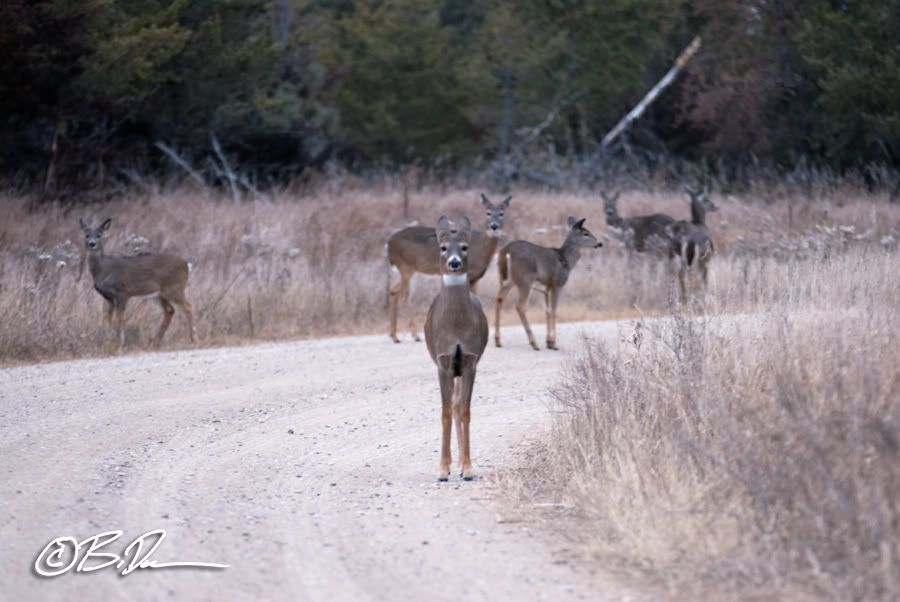 Road block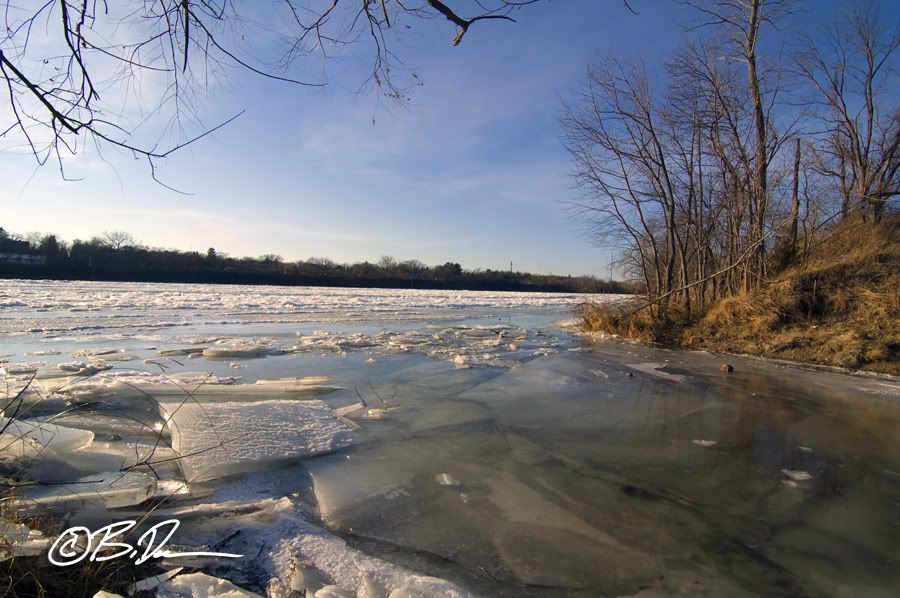 Kayaking just went to a screeching halt due to a large ice jam at Clearwater.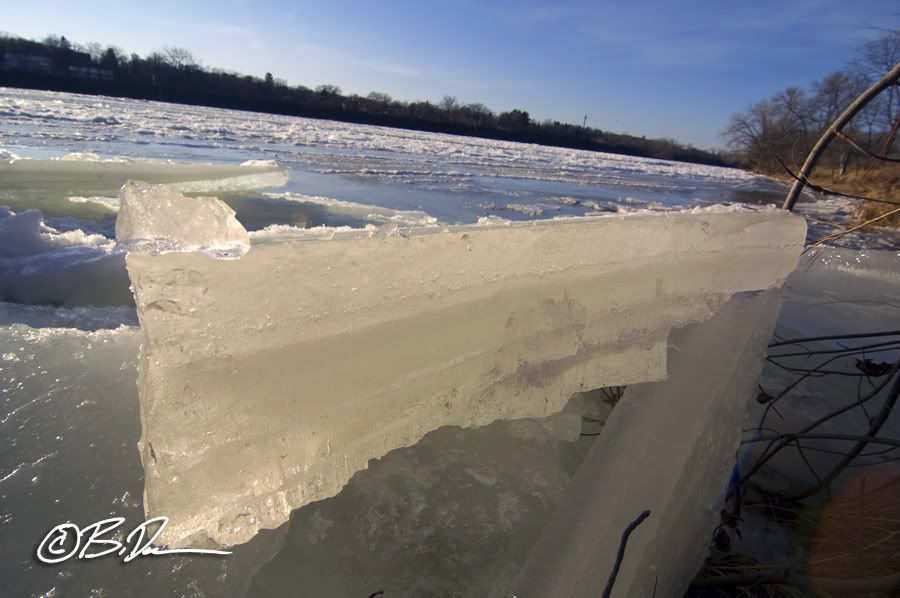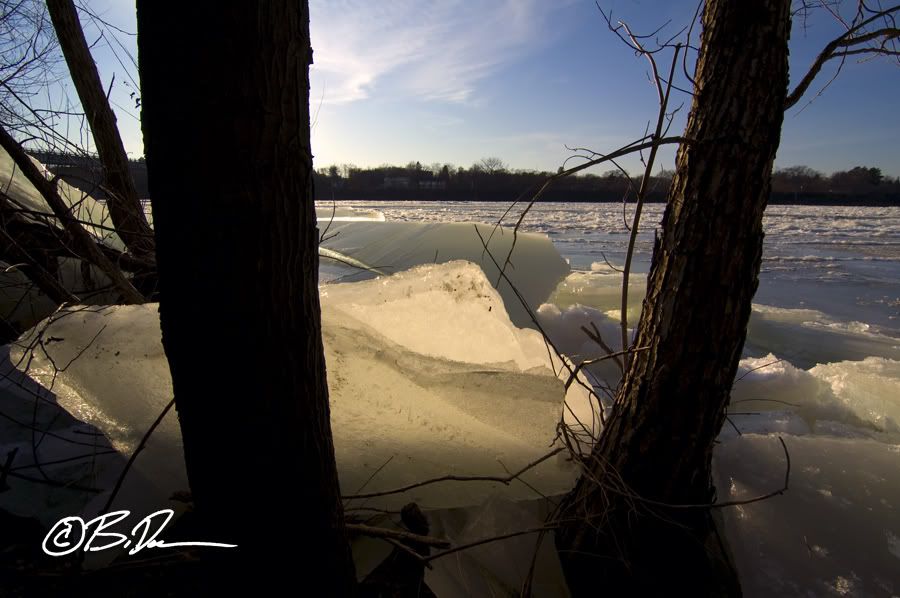 Ice piled up at the access point.
Looking downstream from Snuffy's Landing near Becker gives the illusion the river should be open for paddling but the problem is you don't know if there is another jam around the next bend. With no access points for about 8 miles it is best to leave it alone until spring I guess.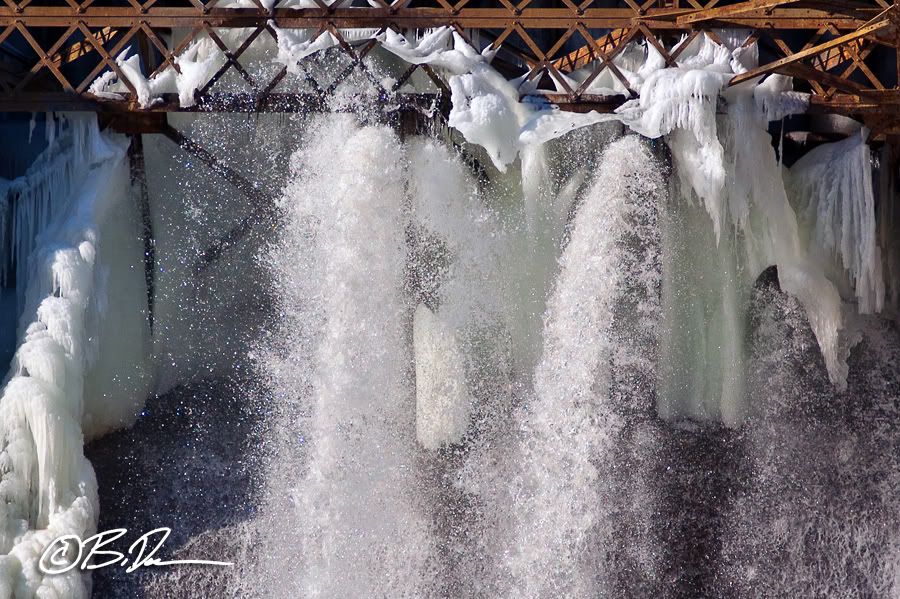 Sunday was another futile attempt at locating a snowy owl. Saw a few bald eagles out in the fields but nothing worth posting here as most were a quarter mile or further away. Did stop in at the Blanchard dam to see if there was any ice on the leaky gates after our cold spell last week. I should note it was about 45° when I took this. What a difference a year can make!
Nothing of interest on the weather front either. The mid week system which originally looked like it was going to give us our Christmas snow finally this year (we are well over 10" below normal now), is going to do nothing but dump heavy rain over the area effectively chasing all the early ice fishermen off the lakes. My snowshoes are mighty bored.