Capping was a real issue the first two day and 28th was so weakly capped, the storms never really got cranking. However, the cell which passed just north of Milaca on the 28th caught Jessica and her dad on highway 169 coming back from a weekend up north. The Denali did not fare well in the 2" stones!
Anyhow, I need to get caught up on everything so pardon the brief entry here but please feel free to visit the website for many more images and comments regarding each day on the website! Just follow the links below!
May 26th Charles Mix and Bon Homme counties bust recap.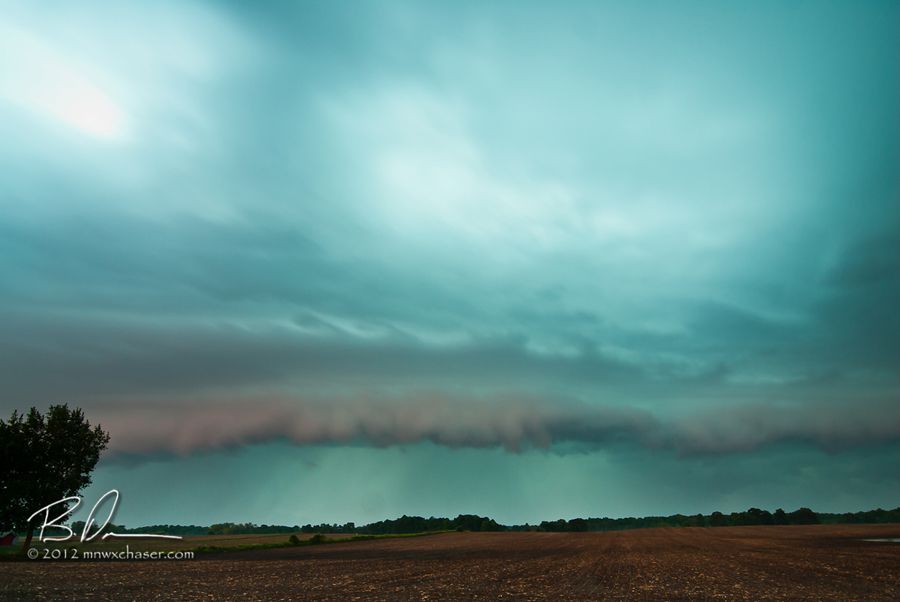 After a cap bust on the triple point play in Todd and Morrison counties, a little shelf action with some high winds back near home just outside of South Haven, MN
.
An to top off the Memorial Day weekend, a severe warned storm in central MN which quickly went outflow dominant as the cold front undercut it.
Looks pretty quiet for a few days coming up. It will be a good time to get caught up on some wildlife images I haven't had time to post here.