Yup, it's August. Never know if it will be 45° at night or have a heat index of a 105° during the day. I just compared Thursday night of our camping trip to today (Sunday). What a roller coaster.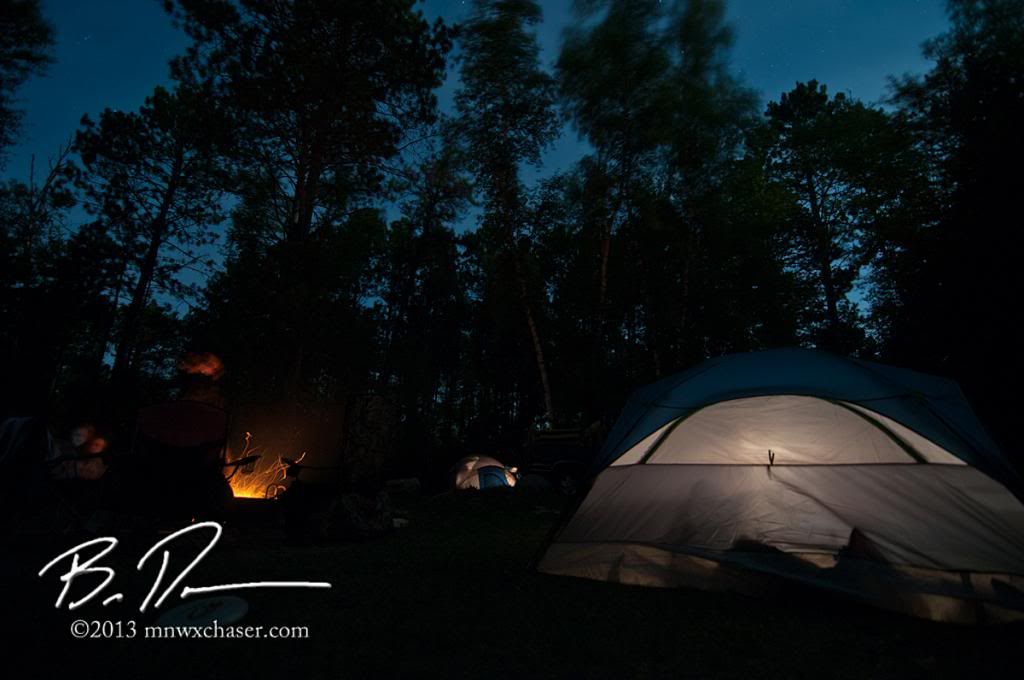 Mel, the kids, and I took a 2 night trip up into the George Washington State Forest and stayed at a remote campground which is part of the
McCarthy Beach State Park
. For the record, the actual campground for the state park is a ZOO! If you are looking at wanting privacy and quiet, good luck. My advice is to make a reservation at the main campground then go up to the remote campground at Beatrice Lake (about 7 miles away on the other side of the park) and grab a spot there. They are first come, first serve so as soon as you claim one, you need to go back to the park office and notify them so they can release your reserved spot to someone else. Totally worth it!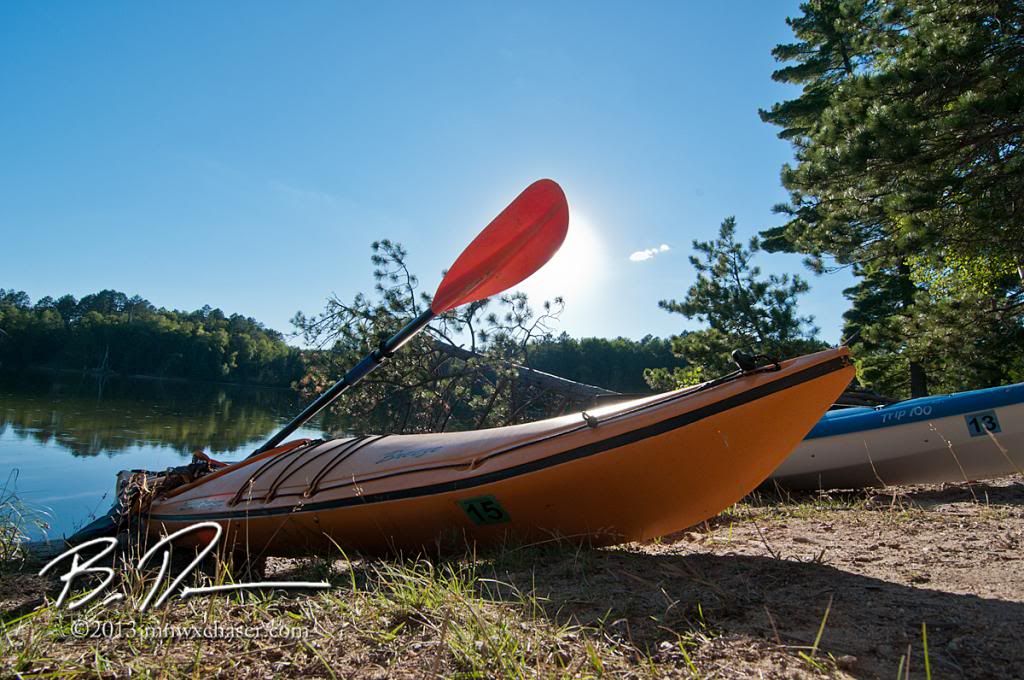 Beautiful little lake to do some easy kayaking on.
The first night the moon was perfect for a night-time paddle.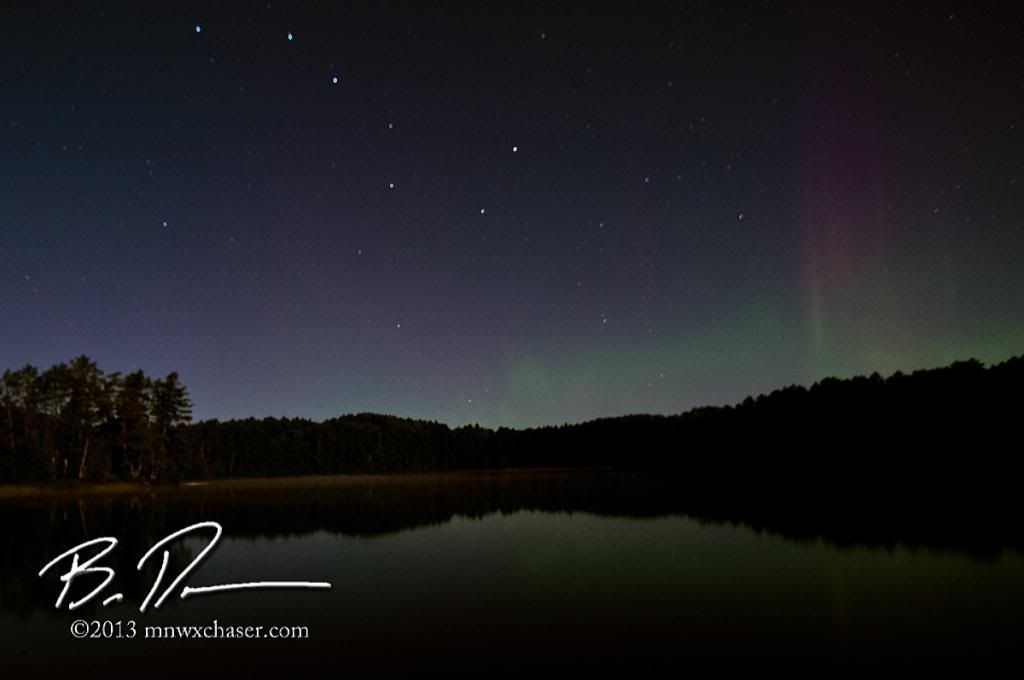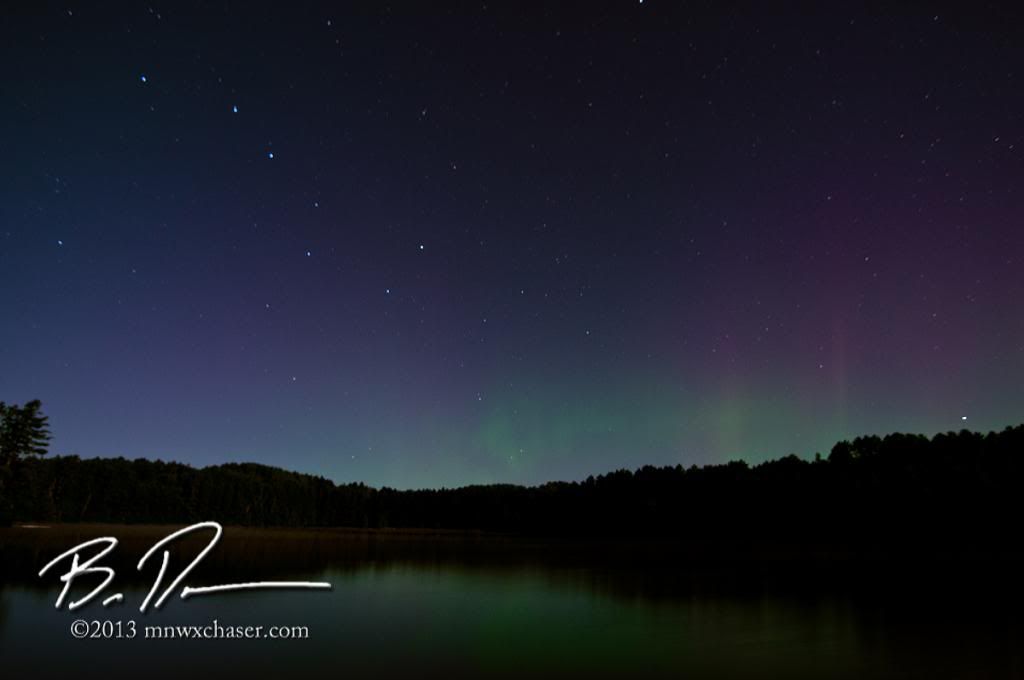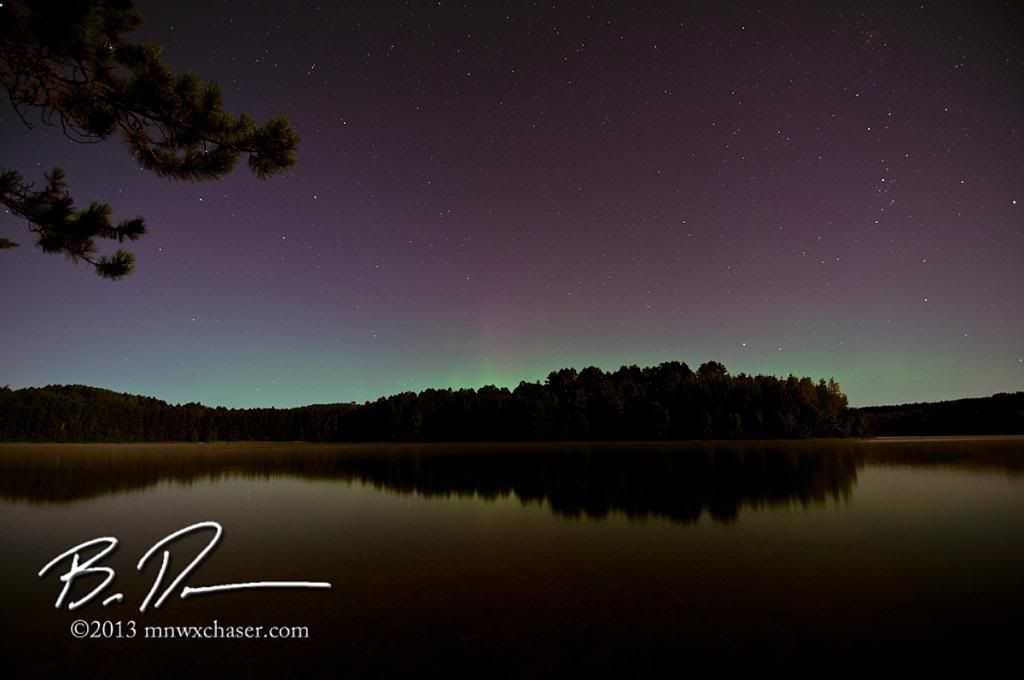 The auroras were out but the near full moon was really washing them out for the most part.
However, the moon can also work for doing night photography.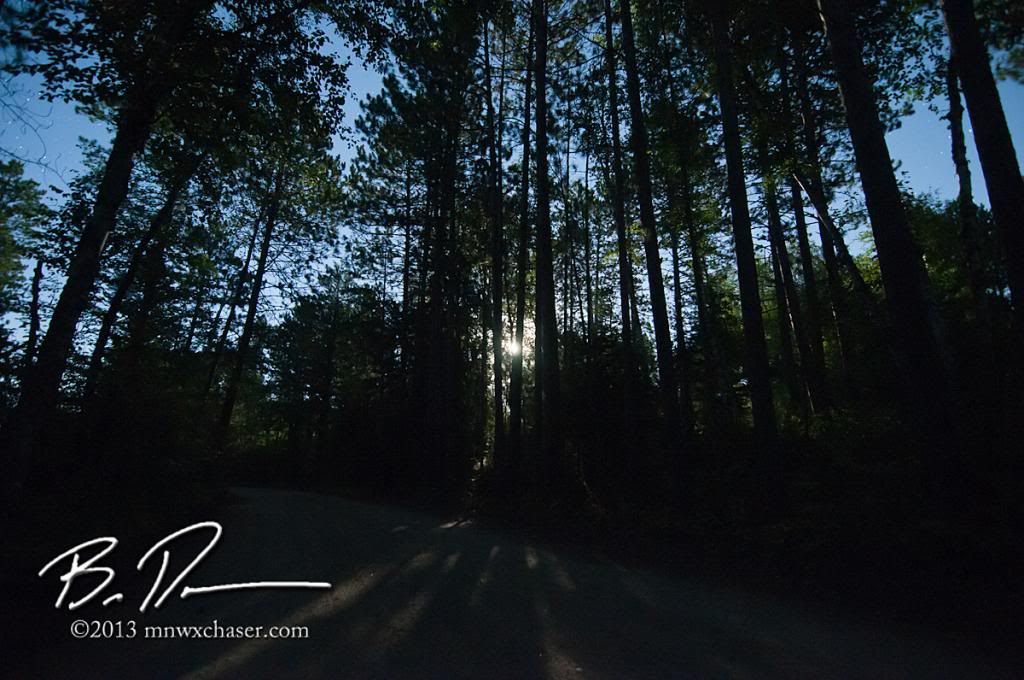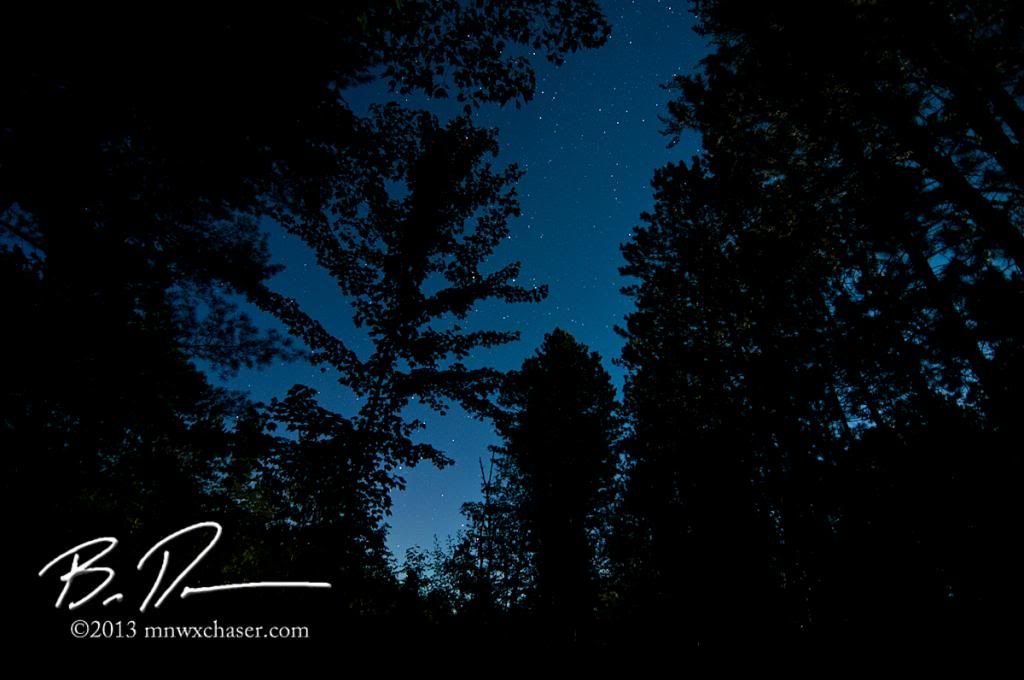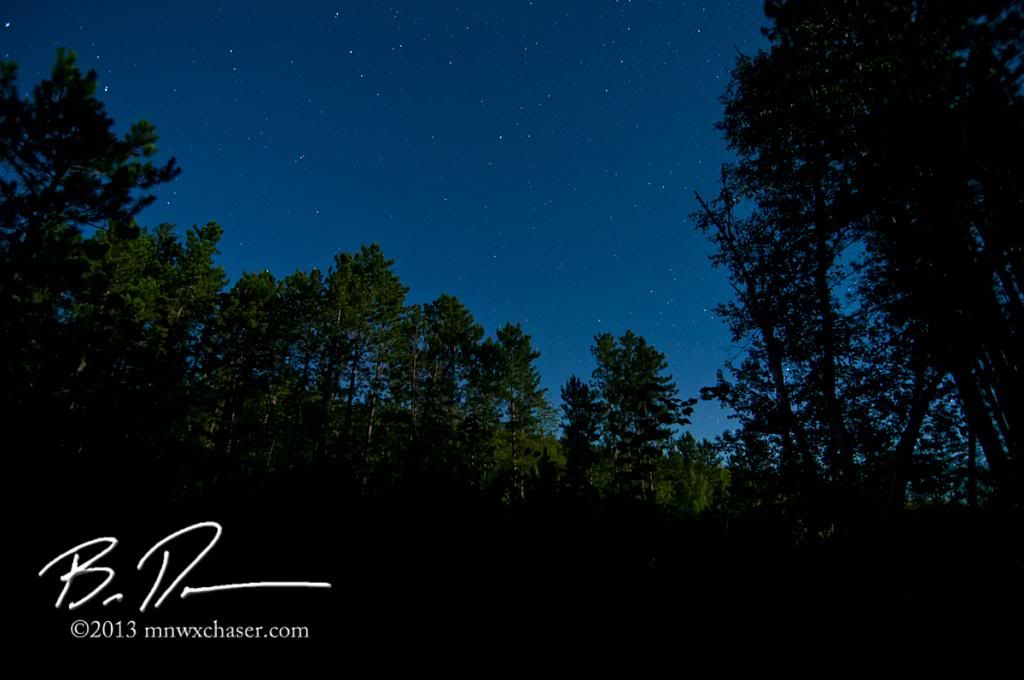 The moon lighting up one of the glacial eskers near the lake.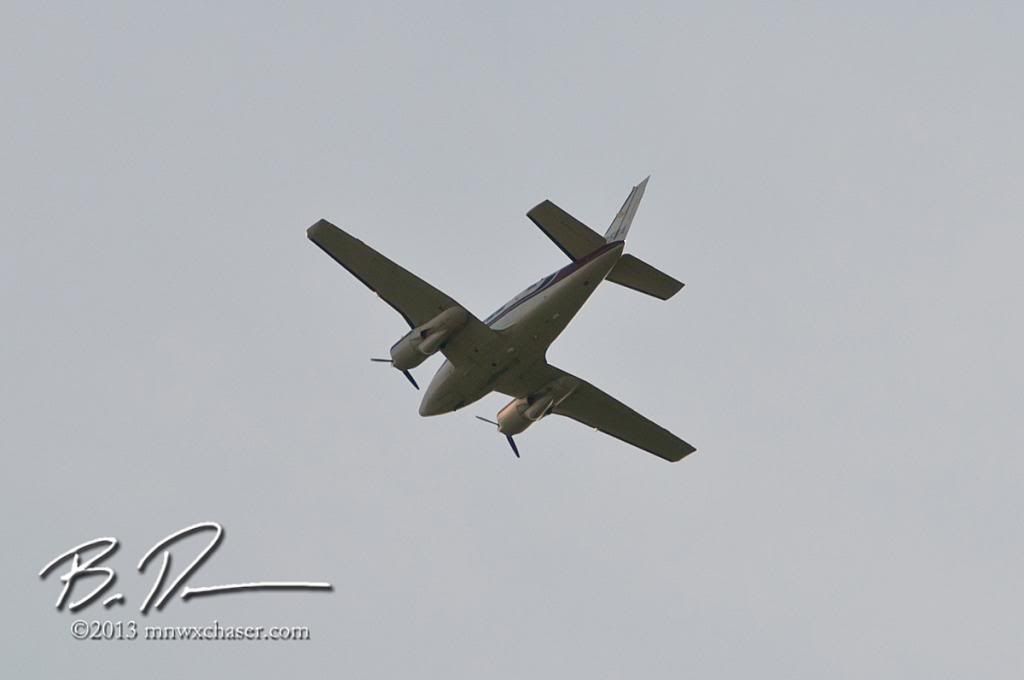 Late Friday afternoon I noticed a plane making tight circles just west of our campsite. I thought I knew what it was but wasn't sure...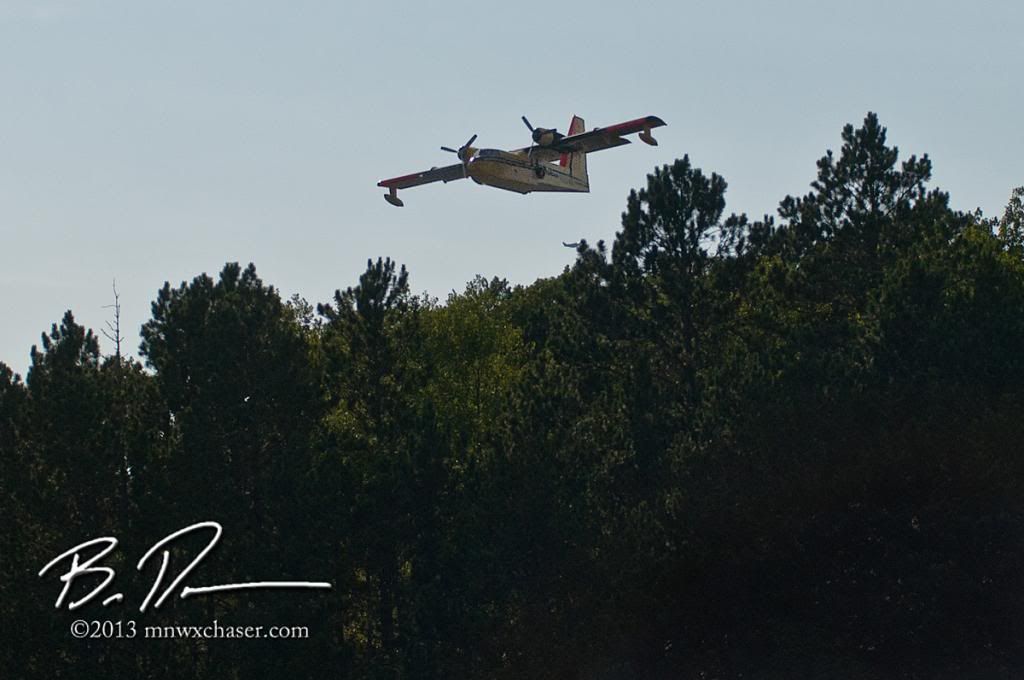 ...until this came barreling over minutes later. Yup, the plane I had noticed was the spotter plane for the DNR's CL-215 water bombers. A wildfire had sprung up close to us and these are the guys which will take care of it in short notice. Back in 2010, Melinda and I had a
front row seat watching these amazing aircraft work a wildfire near Princeton, MN
.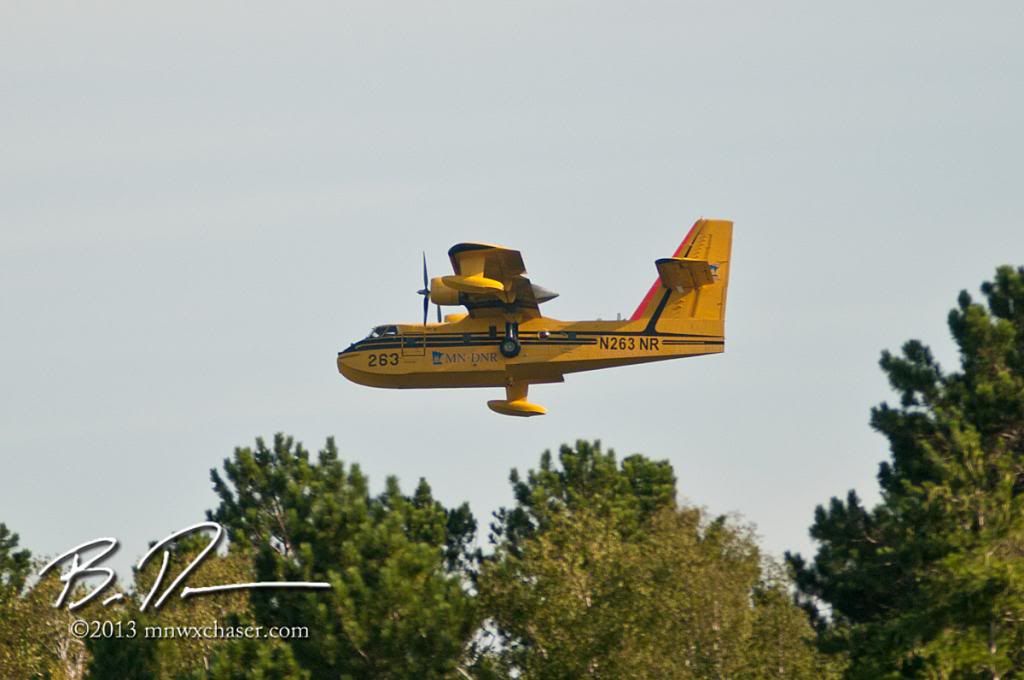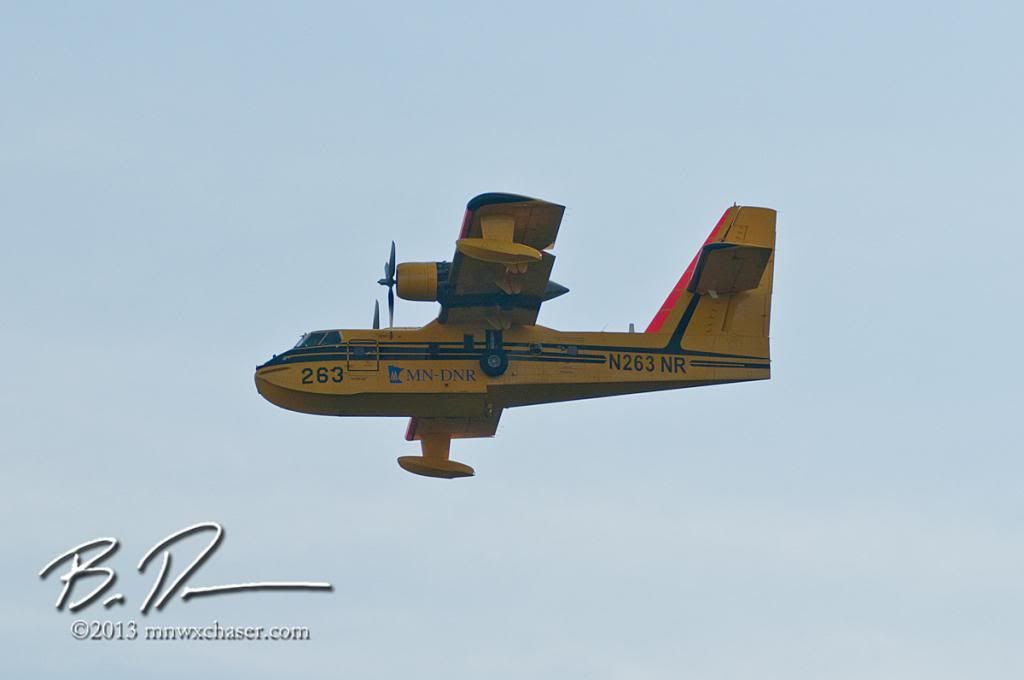 For thirty minutes or so the planes would scoop up water from nearby Sturgeon Lake , fly back north, drop the water then quickly return to the lake to repeat the process.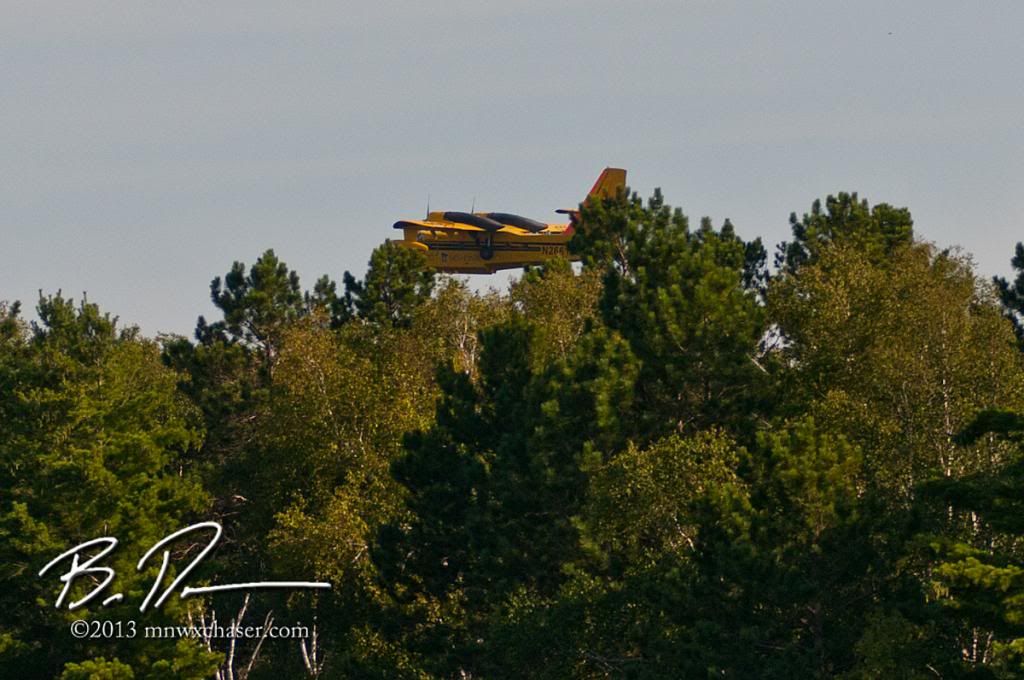 These guys fly LOW!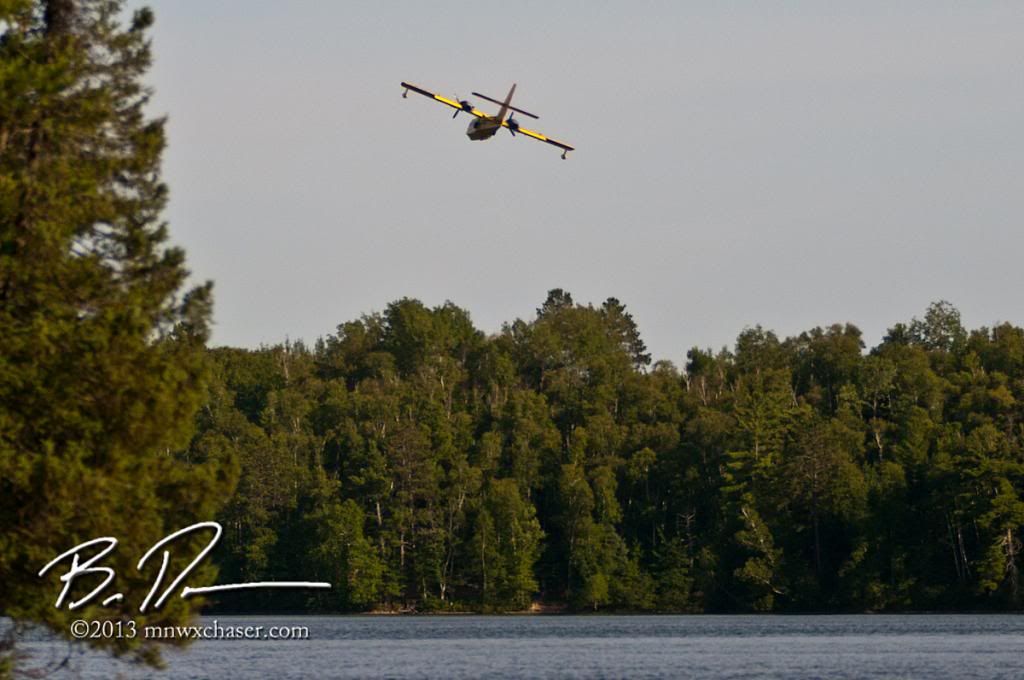 Heading over the trees on the south side of Beatrice Lake to Sturgeon Lake.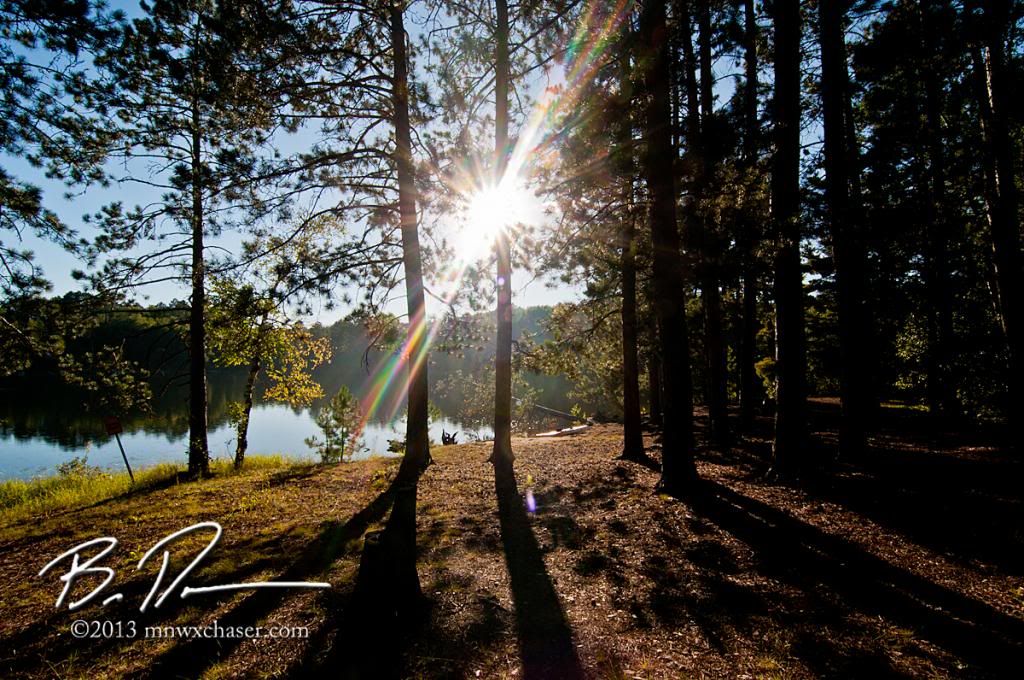 The sunset a little later was much more peaceful.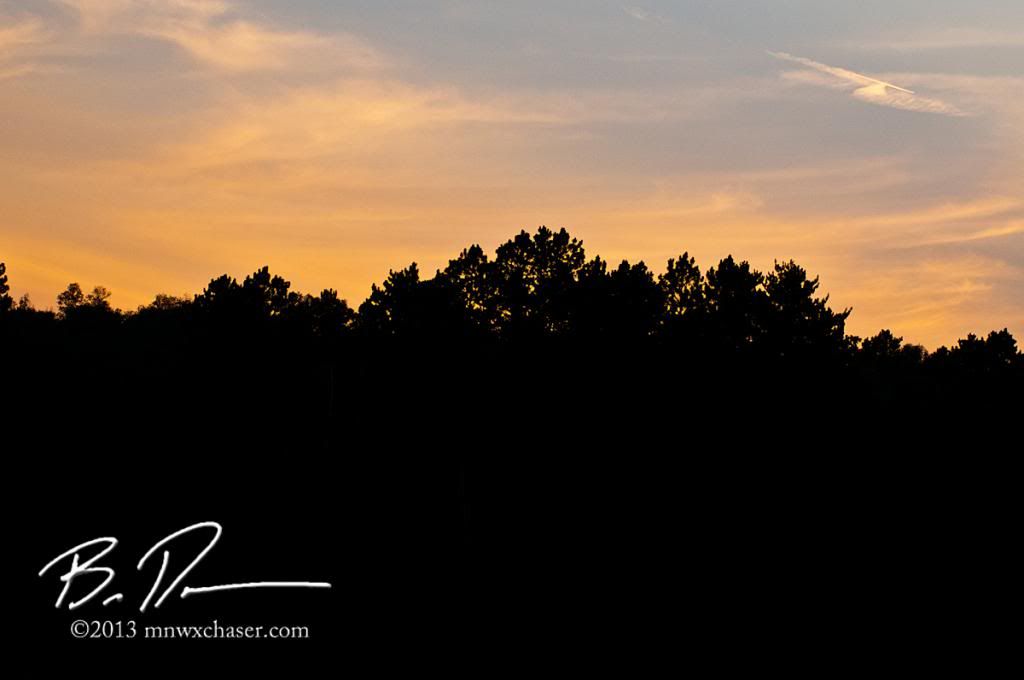 ..and quiet.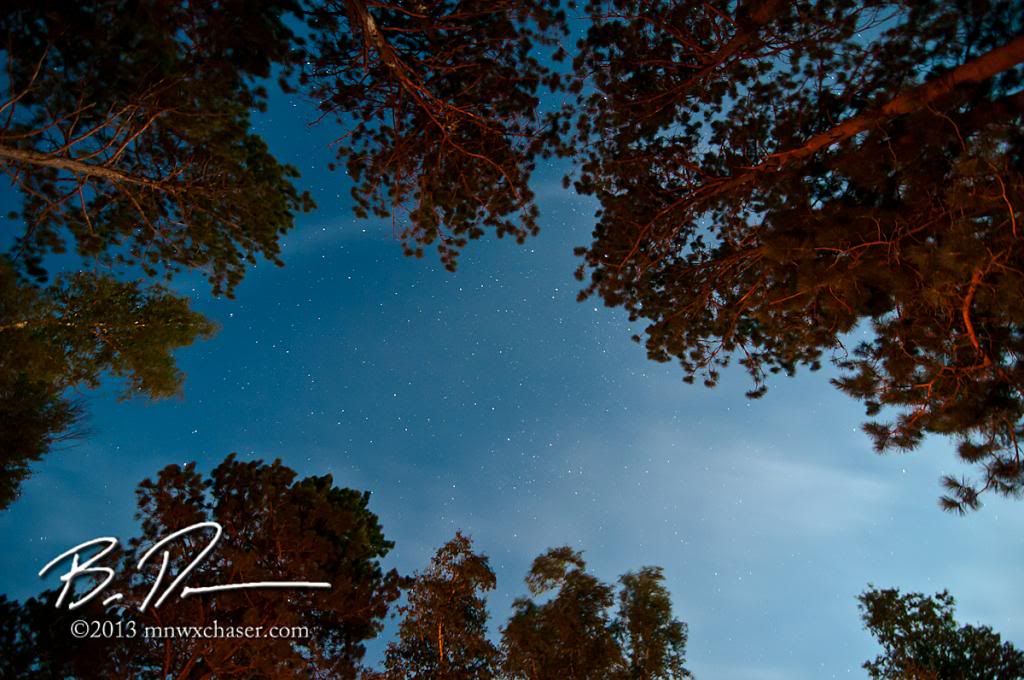 Red and white pine illuminated by the glow of a camp fire.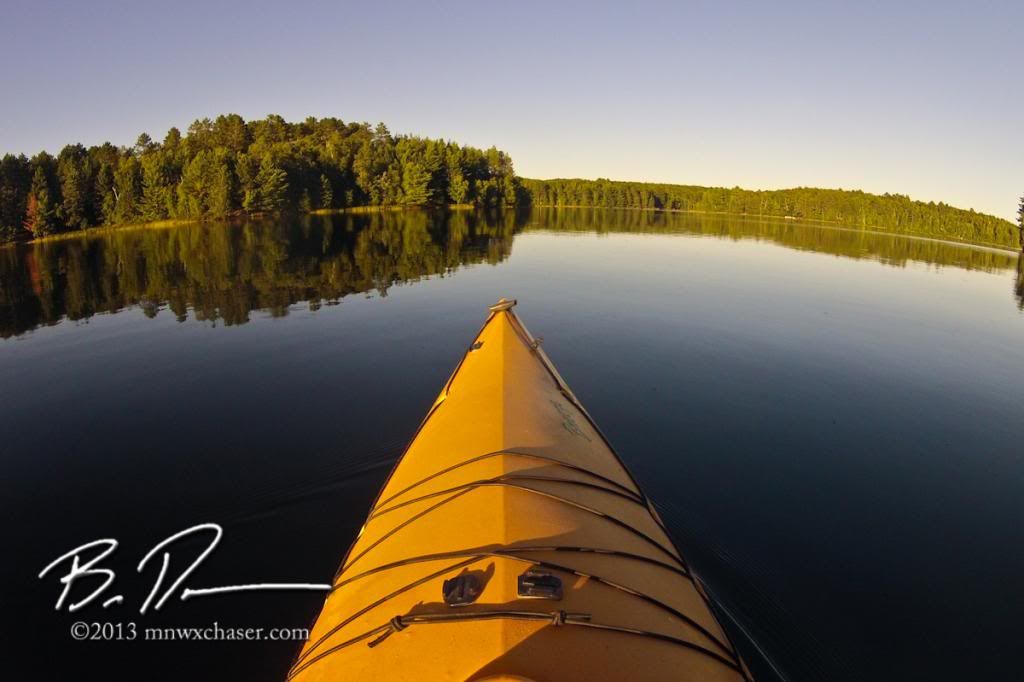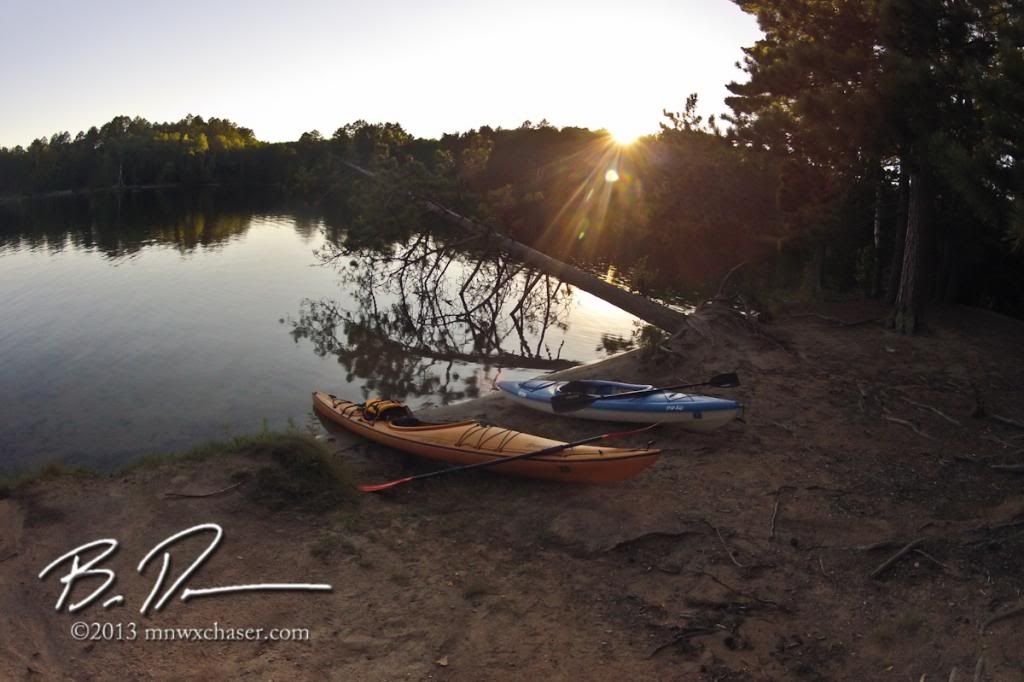 It was a very enjoyable trip and a great way to kick off the late summer into fall camping season for us!