August 31st yielded one of the more photogenic storms of the year up here. Who am I kidding? 2013 has been pathetic and I'm as desperate as a divorced 45 year old accountant in a bar 15 minutes before closing at this point. I'll take whatever I can get!
Here is a time lapse video of the chase from the roof cam. After seeing a video
Skip Talbot
made a few years ago, I'm hooked on doing these!
You can see my chase accounts with all the images HERE!
Here are some highlight images.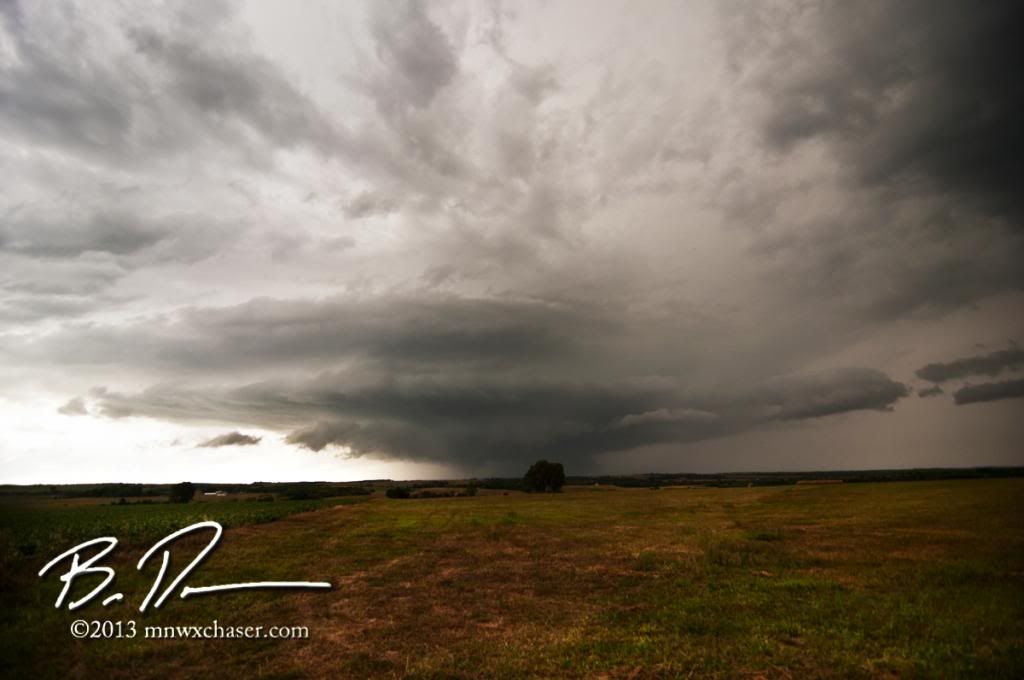 First storm of the day! Supercell in Roberts county SD.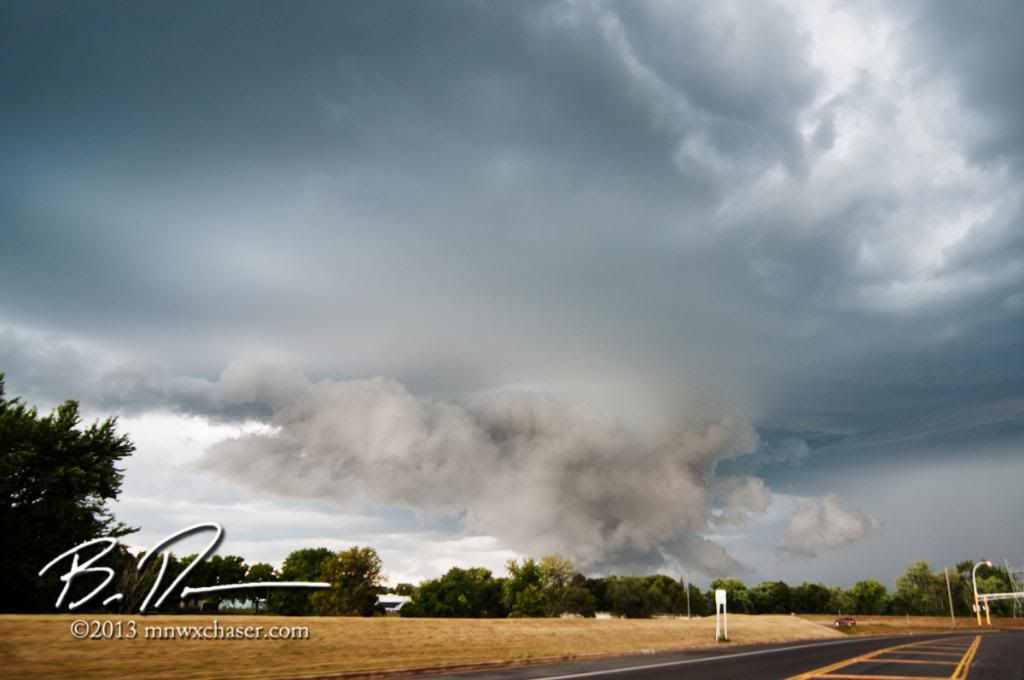 Third storm of the day. Another supercell near Montevideo, MN. Didn't stay discrete very long with the surging cold front.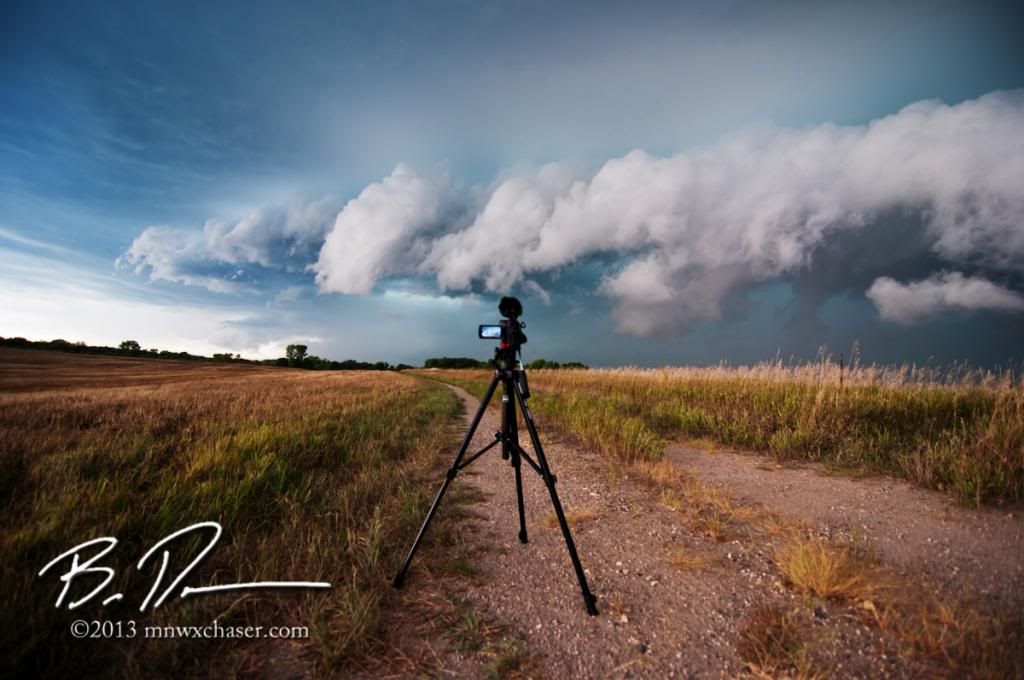 The line forms north of Granite Falls, MN.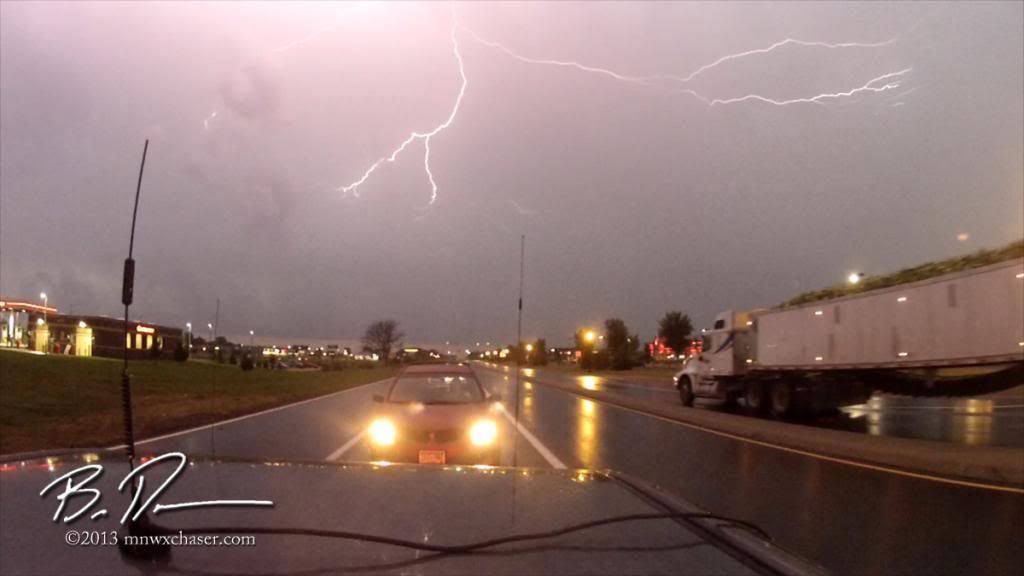 Lightning over Hutchinson, MN on the way home.
The next day, September 1st, we had a real problem with CAA (cold air advection) clouds hanging around all day. Right at sunset they broke up so Melinda and I headed out to Ney Park near out home to see what the setting sun would do with the low clouds.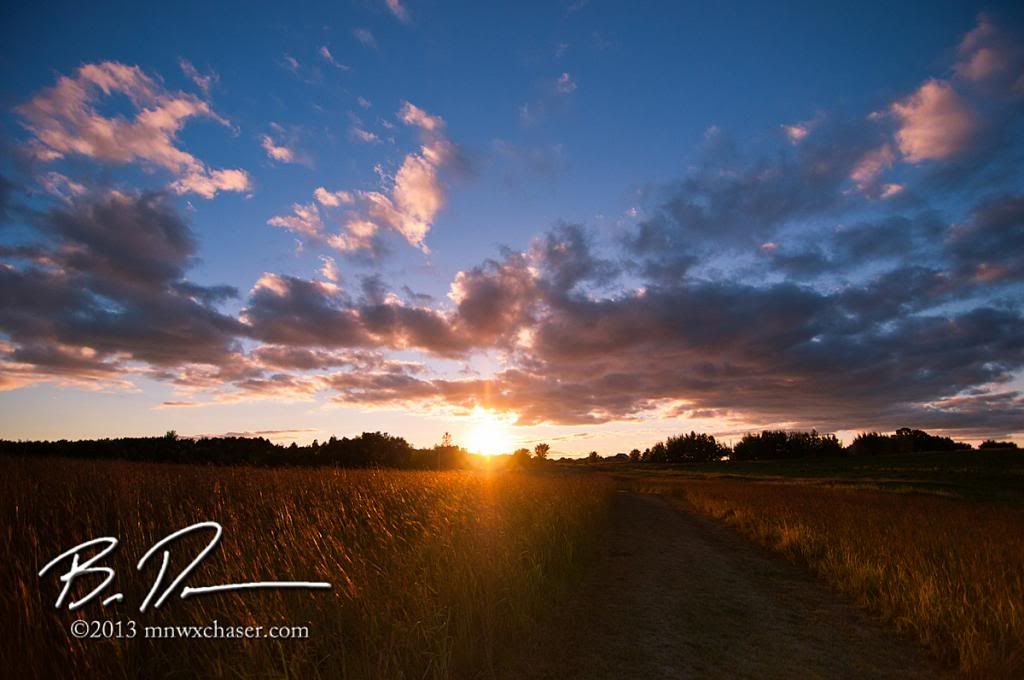 Mother Nature was not going to disappoint.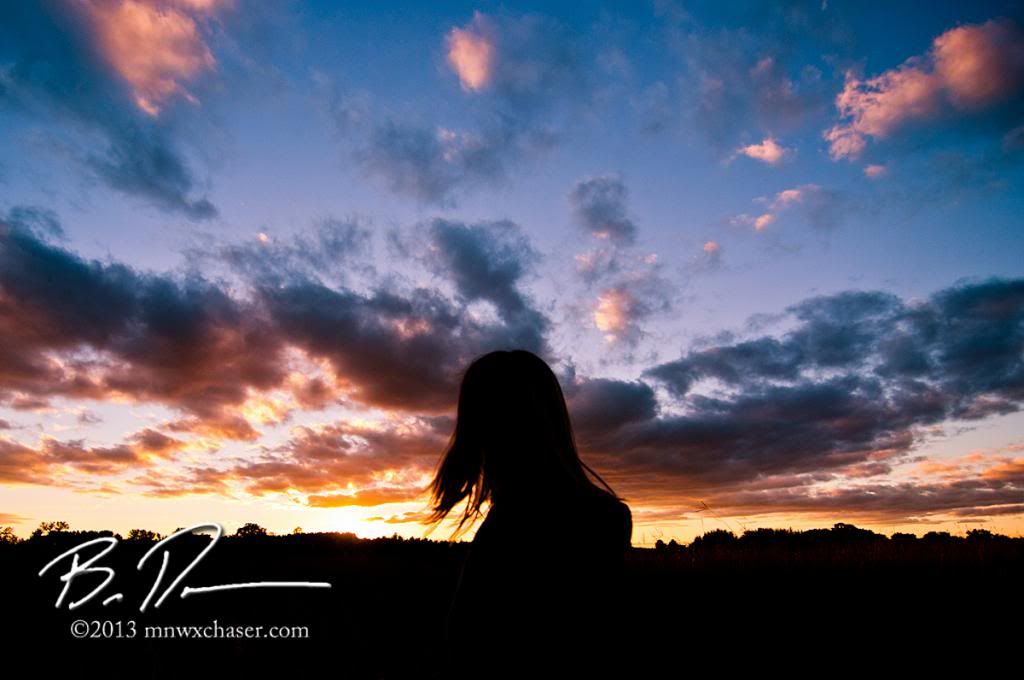 Melinda checking out the colors.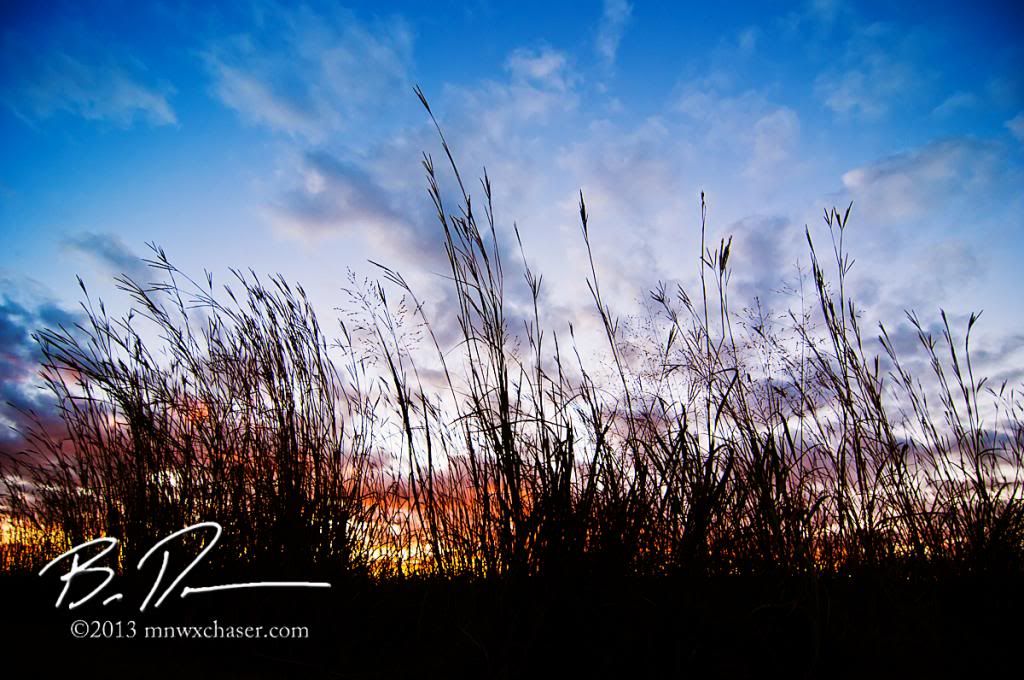 Big Bluestem prairie grass with a sky of fire taking shape in the back.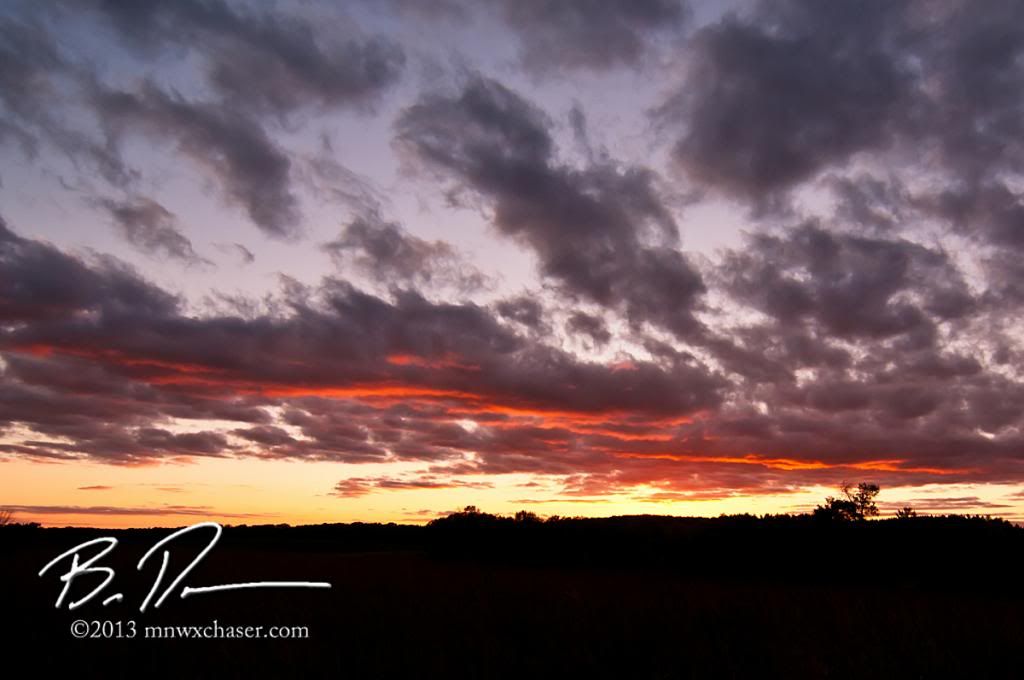 What a way to end a beautiful two days of taking in what the sky had to offer!
Thoughts now turn to fall and the cool light opportunities. We have our annual wilderness trip coming up in a couple of weeks. Very excited to get into the BWCAW again!!